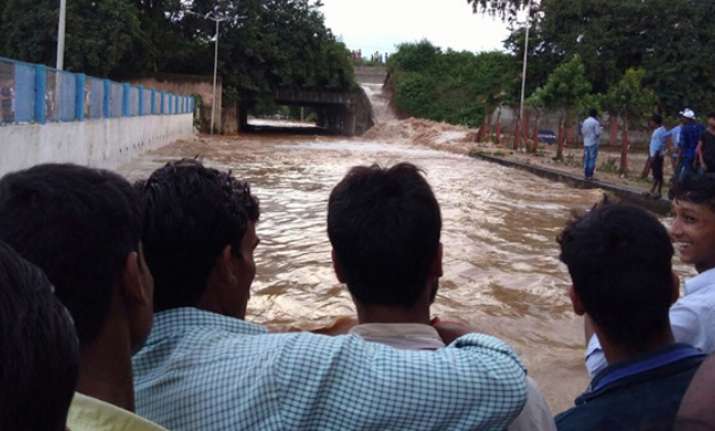 The Bihar government's ambitious Gateshwar Panth Canal Project suffered a significant blow when a part of the dam collapsed barely hours before it was to be inaugurated by Chief Minister Nitish Kumar.
The 389.31 crore worth project is part of the government's attempts to improve the poor land irrigation system in the region.
According to Minister of Water Resources, Lallan Singh, the dam broke due to release of water in full capacity. He said the incident did not cause any damage to the newly constructed part of the project.
The collapse has led to water-logging in parts of Kahalgaon in Bhagalpur with reports of water entering low-lying homes in the area.
The inauguration of the dam has been cancelled as a fallout of the incident and CM Nitish Kumar has cancelled his visit.
The Gateshwar Panth Canal Project, which has been in the making for a long time, envisaged making irrigation facilities available in 18,620 hectares in Bhagalpur and 22,658 hectares in Godda district of Jharkhand.
There have been cost overruns too. Initially planned as a 13.88 crore project in January 1977, it is now believed to have gone up to Rs 389.31 crore.  
As officials rushed to the spot following the incident, former Deputy CM Tejashwi Yadav took a swipe at Nitish on Twitter, blaming corruption as the reason behind the incident.
389.31 करोड़ का बांध उद्घाटन के 24 घंटे पहले टूटा। CM ताम-झाम के साथ कल काटने वाले थे फीता। भ्रष्टाचार की भेंट चढ़ा एक और बाँध..

— Tejashwi Yadav (@yadavtejashwi) September 19, 2017