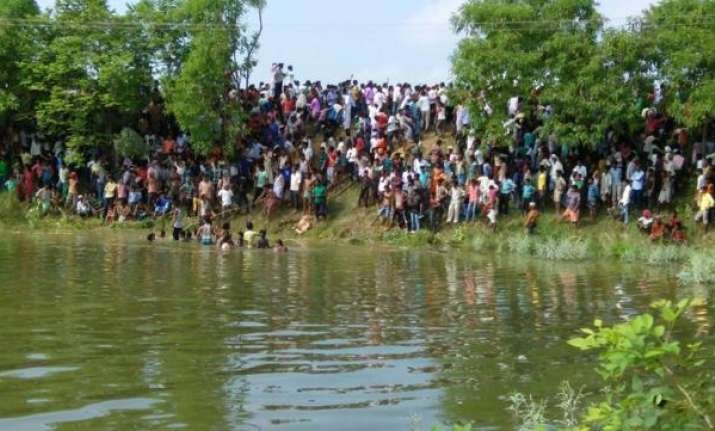 All passengers on board a 50-seater bus were feared dead after it fell into a deep pond in Bihar's Madhubani district today, officials said.
The accident took place near Basakha Chowk in Benapatti area, about 250 km from Patna. The bus was on its way to Sitamarhi from Madhubani.
Reports pegged a total of 55 passengers on board the bus at the time of the accident. However, the confirmation on the same is still awaited.
According to Madhubani district administration sources, 36 bodies have been recovered from the pond till yet.
Eyewitnesses put the driver at fault as they said he lost control and the bus plunged into the 25 feet deep pond.
Search and rescue operations by the administration are underway, though protests by villagers is taking its toll.
Reports said villagers have been protesting against the administration for arriving late at the spot for rescue.