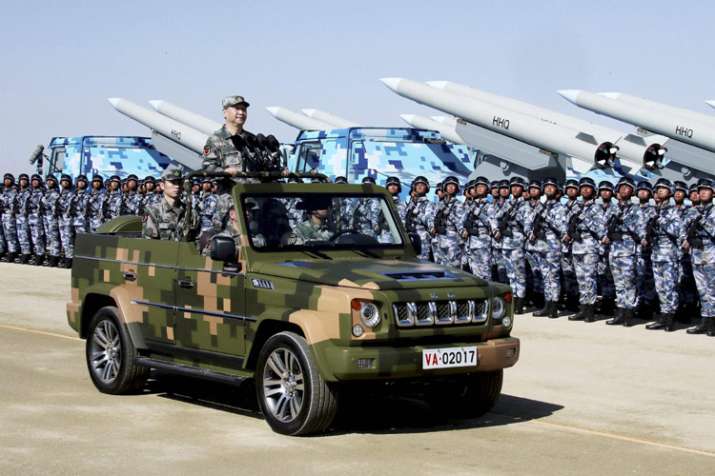 Even as the military stand-off between India and China continues in the Dokalam area near the Bhutan trijunction, Chinese troops are reported to have transgressed into Indian territory in Uttarakhand. Sources said that at least 10 Chinese soldiers entered Uttarakhand's Barahoti in Chamoli district on July 25 at about 9 am and came into Indian territory to a distance of around 800 m to one kilometre.
Reports said that Chinese troops stayed inside the Indian territory for over two hours before going back. PTI reported that People's Liberation Army soldiers threatened shepherds grazing cattle in the area and asked them to vacate the land.
China and India have been engaged in a military standoff in the Dokalam area near the Bhutan trijunction for over a month after a Chinese army's construction party came to build a road. China has set withdrawal of troops by India as the precondition for any meaningful dialogue on the issue.
Last week, National Security Advisor Ajit Doval met top Chinese diplomat Yang Jiechi on the sidelines of the BRICS security meet and discussed "major problems".
Doval, along with his BRICS counterparts, on Friday called on Chinese President Xi Jinping, who hailed the efforts of member countries in enhancing security cooperation and said the bloc was faced with a complex political and economic situation.
'Chinese transgression in Uttarakhand sorted out locally'
Government sources said on Monday that similar incidents have occurred in the past too and have been sorted out locally.
"Incidents of similar nature have happened in the past but are normally sorted out locally and should not be given undue importance," Ministry of External Affairs sources said.
While the Indian Army has refused to comment on the latest incident, an official said that transgressions occur due to different perceptions of the boundary.
According to sources, the transgression took place on July 25. The matter was communicated to top Ministry of Home Affairs (MHA) officials by the senior ITBP officials the next day. 
Orders from MHA were "clear and straight" that they cannot be allowed to move into our territory, sources said. 
The spot from where the PLA party is said to have entered the Indian side is not manned round the clock. They were soon spotted and were told by Indian side to go back. There was no resistance from the Chinese troops who accepted that they were on the Indian side and went back, sources said.
Sources indicated that first the Indian cattle grazers had entered the Chinese side of Barahoti area. Chinese troops sent the grazers away from there and while doing that they entered the Indian side.
No weapons allowed in 'demilitarised zone' Barahoti
Barahoti, an 80 sq km sloping pasture about 140 km from the Uttarakhand capital Dehradun, is one of three border posts in what is known the 'middle sector', comprising Uttar Pradesh, Himachal Pradesh and Uttarakhand. 
It is a demilitarised zone where Indo-Tibetan Border Police (ITBP) jawans are not allowed to take their weapons, officials said. 
In 1958, India and China listed Barahoti as a disputed area where neither side would send their troops. In the 1962 war, the PLA did not enter the middle sector and focused on the western (Ladakh) and eastern (Arunachal Pradesh) sectors. 
After the war, ITBP jawans would patrol the area with weapons in a non-combative manner -- with the barrel of the gun facing down. 
During negotiations on resolving the border dispute, the Indian side unilaterally agreed in June 2000 that ITBP troops would not carry arms in three posts, Barahoti and Kauril and Shipki in Himachal Pradesh. 
ITBP men go patrolling in civil dress and the Barahoti pasture sees Indian shepherds from border villages tending their sheep and people from Tibet bringing their yaks for grazing.