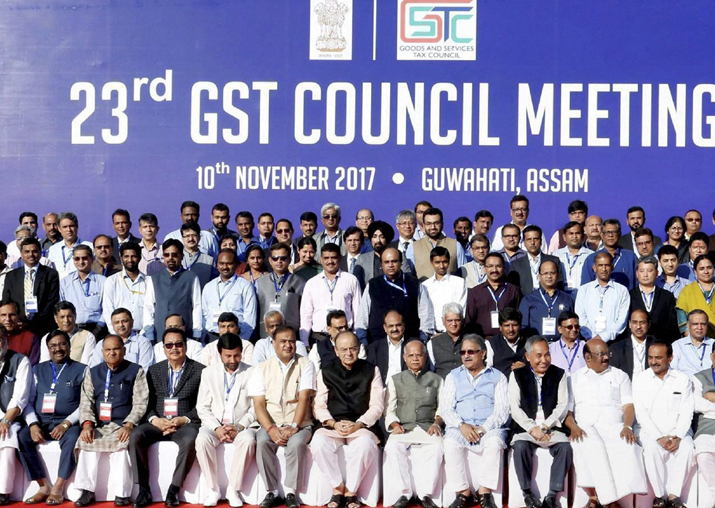 A PIL was filed in the Gujarat High Court on Friday alleging the GST Council's meeting was a violation of the Model Code of Conduct which is in operation the poll-bound state.
The petition was filed by a Maninagar-based cable operator Sandip Sharma. The petitioner demanded that the GST Council's meeting in Guwahati be deferred. He also prayed for a direction to be passed restraining the government from making any public declaration related to the changes in tax slabs till Gujarat assembly polls are over.
He added that the meeting was held with a hidden motive by the BJP-led NDA government at the Centre to gain advantage in the Gujarat Assembly polls.
The petition was filed even as the GST Council's 23rd meeting was already held and relaxations in tax structure were being announced.
"Any decision by GST Council will definitely affect the Gujarat voters," he said, adding that "this can't be permitted because the Model Code of Conduct is in operation here".
At yesterday's meeting, the powerful GST Council headed by Union Finance Minister Arun Jaitley decided to slash tax slabs for 178 items from 28 per cent to 18 per cent. It will be applicable from 15th of this month.
For two items, tax slab has been lowered from 28 per cent to 12 per cent. Jaitley said that the Council had been looking at the 28 per cent tax slab and constantly rationalising items in it in lesser tax slabs.