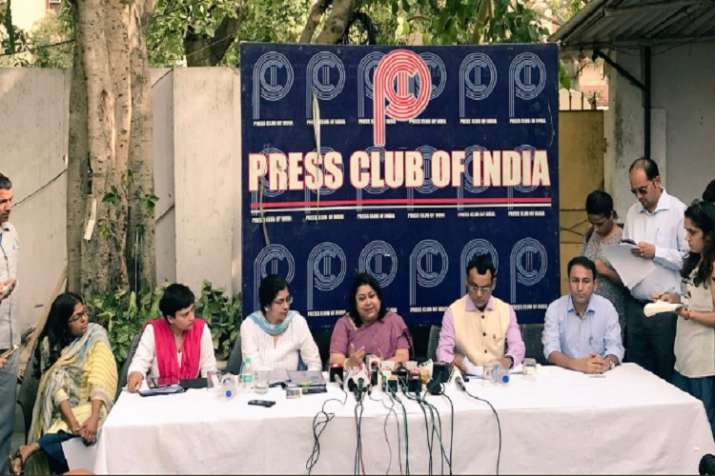 A day after Chief Minister Arvind Kejriwal gave a public assurance to the IAS officers about their safety and security, the IAS association said that it is ready for talks with the government. In a statement, the association said that it welcomes the statement and looks forward to concrete interventions. 
Earlier on Sunday, Kejriwal took to the twitter, urging the IAS officials to stop their boycott of 'elected government'. He also assured to provide safety and security to the officers.
The chief minister's message came hours after the IAS Association expressed their concerns in a press conference in New Delhi. During the conference, they said that the IAS officers' are working with utmost sincerity and dedication.
#DelhiAtWork #NoToStrike Officers of GNCTD welcome Hon'ble CM's appeal. We reiterate that we continue to be at work with full dedication & vigour. We look forward to concrete interventions for our security & dignity. We are open to formal discussions with Honble CM on this matter

— IAS AGMUT Association (@IAS_Agmut) June 18, 2018
The officers also said that they are apolitical and neutral and their job is to implement the policies of the government. 
"We have been targeted and victimised and told that we are working with someone. We would like to inform that we are not on strike," said Revenue Secretary Manisha Saxena.
Meanwhile, the AAP leaders on Monday asked the IAS officers to end their strike and said that CM Kejriwals's statement assuring safety to them is a 'good step forward'.
On the other hand, Kejriwal whose sit-in protest entered the eighth day on Monday, urged Prime Minister Narendr Modi to give a 'green signal' to the IAS officers to end their strike.
"I urge Hon'ble PM to give green signal to them (IAS officers) to end it now," Kejriwal tweeted.
I wud urge Hon'ble PM to give green signal to them to end it now https://t.co/PaUEZgOHaO

— Arvind Kejriwal (@ArvindKejriwal) June 18, 2018
Health Minister Satyendar Jain was late last night hospitalised after his condition deteriorated. He was taken to the LNJP Hospital where his condition is stable, doctors said.
Delhi High Court on Monday questioned Chief Minister Arvind Kejriwal's sit-in at lieutenant governor's office. Hearing a plea filed by  BJP MLA Vijender Gupta, the court asked the Delhi government's lawyer if the Delhi CM had permission to hold the protest at the LG's office and observed that strikes are usually held outside an establishment or office and not inside. 
Kejriwal, accompanied by his deputy Manish Sisodia and ministers Satyendar Jain and Gopal Rai, have stayed put at the Lieutenant Governor's office since Monday, demanding that LG Anil Baijal should direct the IAS officers to end their "strike". 
Meanwhile, Congress President Rahul Gandhi on Monday slammed the PM Modi-led Central Government saying his government is turning a blind eye to the situation in New Delhi.
Delhi CM, sitting in Dharna at LG office.

BJP sitting in Dharna at CM residence.

Delhi bureaucrats addressing press conferences.

PM turns a blind eye to the anarchy; rather nudges chaos & disorder.

People of Delhi are the victims, as this drama plays out.

— Rahul Gandhi (@RahulGandhi) June 18, 2018
WATCH FULL VIDEO: