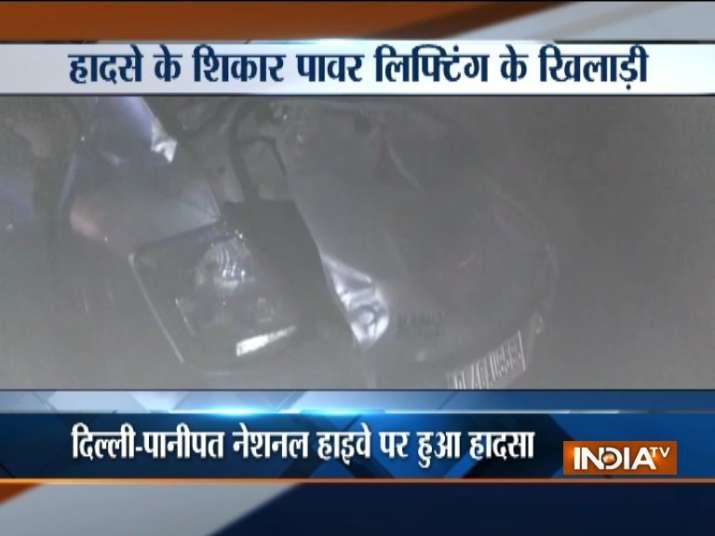 In a tragic incident, four national-level powerlifting players from Delhi lost their lives after the car they were riding hit a road divider and crashed into a pole near the Sindhu Border on Delhi-Panipat Highway today morning.
Two other players in the car, including a world champion who bagged the title for India in Moscow in 2017, were seriously injured.
Police said that the speed of the car was very high, adding that there was adding there were some bottles around and the possibility of drink driving cannot be ruled out.
All the six athletes were taken to the Raja Harish Chandra hospital by a PCR team where four of them were declared dead on arrival.
Powerlifting world champion Saksham Yadav and the other player identified as Bali have been admitted to Max Hospital in north Delhi's Shalimar Bagh. 
Players killed in the accident have been identified as Tikamchand, Saurabh, Yogesh and Harish.
More details are awaited.