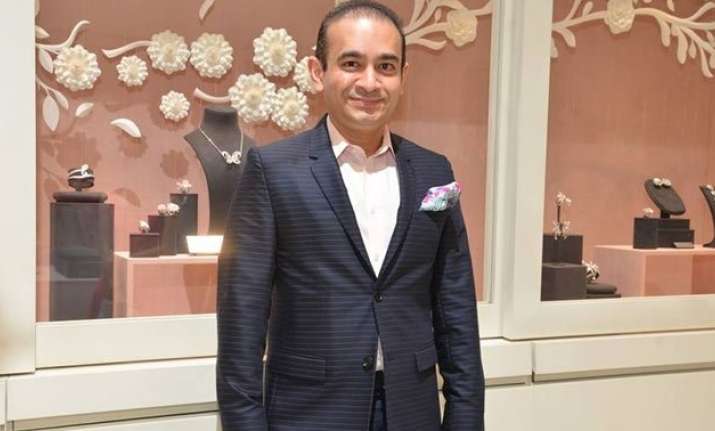 Nirav Modi, the 48-year-old founder of $2.3 billion Firestar Diamond is under a scrutiny of Enforcement Directorate after Punjab National Bank complained of whopping 11,000 crore scam at the cost of the taxpayer to benefit the celebrity jewellery. The team of investigators arrived at the billionaire diamond merchant's property after PNB reported a 11,000 crore fraud by its own officials to benefit the jeweller and others get loans without guarantees and violation of rules. For the uninitiated, here is a brief backgrounder of who Nirav Modi is.
Nirav Modi biography, information and facts
Nirav Modi is a diamond jeweller who established a diamond jewellery house in 2010. Currently, he is in headlines for being accused of a fraud worth Rs 11,000 crore by Punjab National Bank in India. He is also being sued by popular Bollywood celebrity Priyanka Chopra for fraud and lack of payment for an advertisement in which she featured.
Nirav Modi belongs to a family of diamantaires. He grew up in Antwerp. At a very young age he developed interest in art and design when he visited various museums in Europe. In 1999 he founded Firestar(Earlier known as Firestone) after completing his training in all the aspects of diamond trading business. His company Firestar deals with diamond sourcing and trading.
In 2008 when his friend asked Nirav Modi to design a pair of earrings, he found his passion for jewellery which eventually led to inception of this brand. He spent months into designing and sourcing the right diamonds for the earrings.
2018 PNB Scam
In February 2018, the Indian government's CBI launched an investigation into Nirav Modi. This happened after PNB alleged Modi and his allies for doing a fraud of Rs 280 crore approximately. However, 280 crore was the fraud that has devolved to date. The potential fraud amounts up to 11,000 crore. The Enforcement Directorate are looking into the case of fraud that CBI has registered against Nirav Modi and his partners.
Nirav Modi's Achievements and Recognitions
In 2010, Nirav Modi became the first Indian jeweller to have been featured on the covers of Christie's and Sotheby's Catalogues.
The Golconda Lotus Necklace having embedded with rare 12.29 carat Golconda diamond, pink diamonds and exclusive Ainra diamonds was sold at Christie's Hong Kong auction in 2010.
In 2013, Nirav Modi featured on the Forbes list of Indian billionaires and has been on the list ever since.
The jewellery designed by Nirav Modi have been donned by Hollywood style icons including Kate Winslet, Rosie Huntington-Whiteley, Naomi Watts, Lisa Haydon and also Bollywood actress Aishwarya Rai.
The Nirav Modi jewels range from Rs 5 lakh to Rs 50 crore, which are a cult favourite for several Bollywood as well as international celebrities.
Where is Nirav Modi? 
While ED raids Nirav Modi's 13 places across the corridors of Surat, Mumbai and Delhi, reports are saying that the jeweller has been out of India ever since the PNB first information report was filed at the end of last month. He is said to be a holder of Belgium passport.