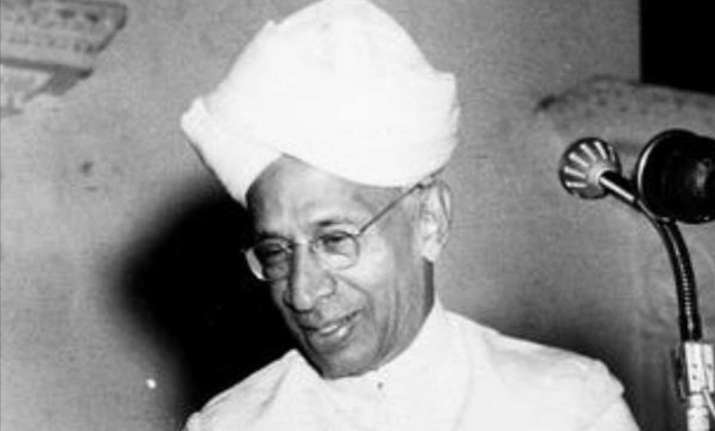 World celebrates Teachers' Day on October 5 but in honour of India's first Vice President and second President, Dr. Sarvepalli Radhakrishnan, we celebrate it on September 5. Dr. Radhakrishan was a great scholar, philosopher and statesman. Born on Sepetmebr 5, 1888 in Thiruttani in the erstwhile Madras Presidency, Dr Krishnan was of the view that "The true teachers are those who help us think for ourselves."
His father wanted him to be a priest but Radhakrishan's curious mind was inclined toward learning. After completing his schooling, he did MA in Philosophy in 1908, later teaching the subject at Madras Presidency College. He remained Vice-Chancellor of Andhra University from 1931-1936 and succeeded Madan Mohan Malviya as the Vice-Chancellor of Banaras Hindu University in 1939. The iconic academician was awarded knighthood in 1931 and was honoured with British Royal Order of Merit in 1963. He was also the recipient of India's highest civilian award Bharat Ratna in 1954. Radhakrishann became first Vice President of India in 1952 and later held the dignified position of President from 1962- 1967.
India began celebrating Teachers' Day after Radhakrishan gained the position of President in 1962. His students came to him with the request of celebrating his birthday in a special way. However, the legendary man suggested that it would be his "proud privilege" if the day is celebrated as Teachers' Day to mark the contribution of teachers. Hence, from 1962 till now, students across the nation have been expressing their gratitude for their gurus for shaping their life. In India, cultural events are held in schools and students offer gifts, flowers, etc to their favourite teachers.
India' first Prime Minister Jawaharlal Nehru once famously said about Radhakrishan, "He has served his country in many capacities. But above all, he is a great teacher from whom all of us have learnt much and will continue to learn. It is India's peculiar privilege to have a great philosopher, a great educationist and a great humanist as her President."