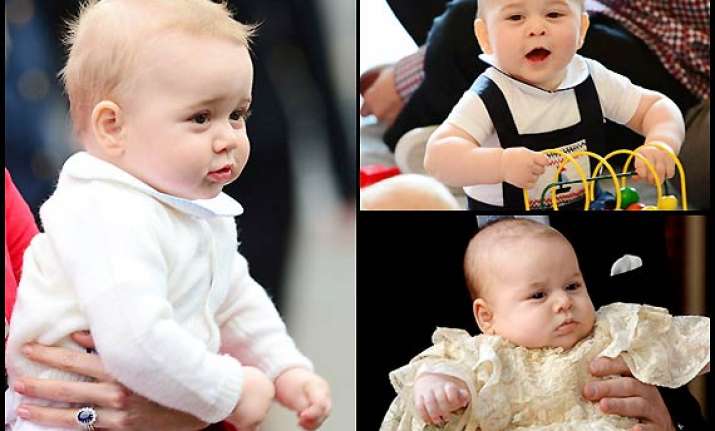 London, Just like his mother and Duchess of Cambridge, eight-month-old Prince George is also proving to be a trendsetter with his outfits.
According to dailymail.co.uk, designers of the clothes he has worn on his first Royal Tour (to New Zealand and Australia along with his parents) are reporting a surge in sales thanks to the 'George effect'.
Rachel Riley's dungarees: There's now an eight-week waiting list to buy the same dungarees George wore for a 'playdate'. It costs 75 pounds.