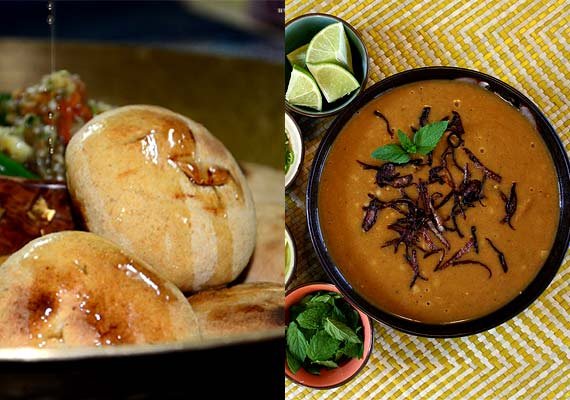 New Delhi: Food trends are like fashion trends that come and go. But healthy foods are always the best bet—trendy or not. People throughout the year enjoy all type of cuisines.
India known for rich spices and culinary skills has number of items that we can have anytime in the year. Whether it's wedding, party or a usual day, we Indians cannot compromise on our food.
Whether it's Salman Khan's sister Arpita's wedding or Chetan Bhagat's Half Girlfriend, different incidents of the year have added a twist in taste bud of Indians.
The Khan family keenly served Hyderabadi delicacies in the star-studded wedding of their little daughter.
'Hyderabadi Biryani', 'Haleem' and 'Pathar Ka Gosht' were among the popular Deccani cuisines, which were served to guests at the wedding of superstar Salman Khan's sister Arpita.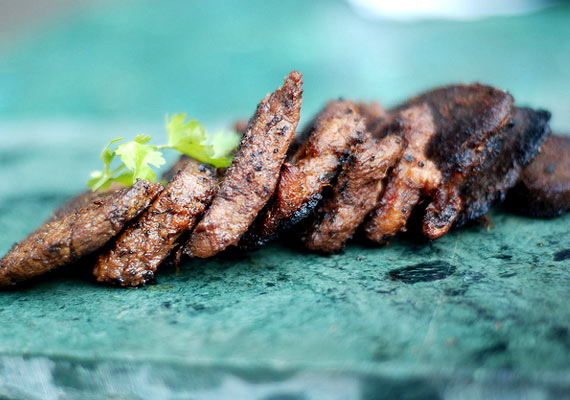 Pather ka Gosht: Pathar-ka-Gosht is a popular non vegetarian Dish, Especially prepared in Hyderabad and Telangana.
This Dish is prepared with Mutton by heating it on a wide stone, on a flame. The spices are added once the meat pieces are heated and served with onions and other ingredients.
It is very famous in South India.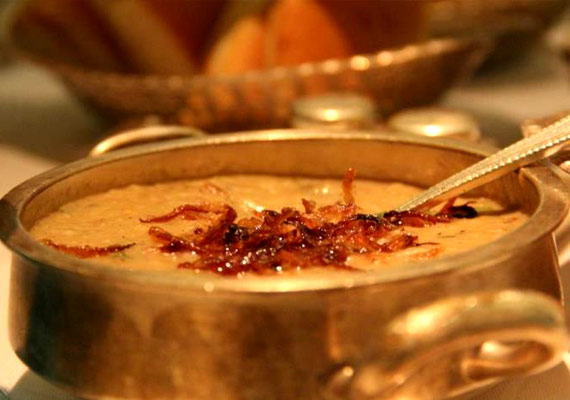 Haleem: Haleem is a type of meat dish popular in Hyderabad. Haleem is a stew composed of meat, lentils and pounded wheat made into a thick paste.
It is originally an Arabic dish and was introduced to Hyderabad by the Arab diaspora during the rule of the Nizams.
Hyderabadi Haleem is a high-calorie dish, which gives instant energy as it contains slow-digesting and fast-burning ingredients.
It also contains dry fruits rich in anti-oxidants. The meat and dry fruits make it a high protein food.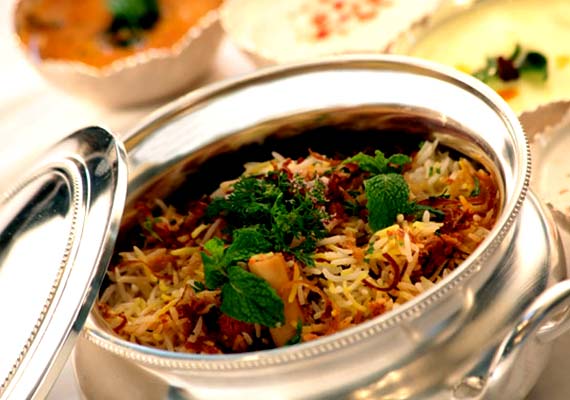 Kachche Gosht ki Biryani- Kachche Ghost Ki Biryani is a dish made of raw meat. Raw meat is stir fried with spices for couple of minutes and then covered with rice and put in the Dum Pukht (slow oven).
The herbs and spices used in the dish as well as the method of preparation gives the dish its name.
All types of cooking involve the direct use of fire. Slow-cooking is the hallmark of Kachche Ghost Ki Biryani.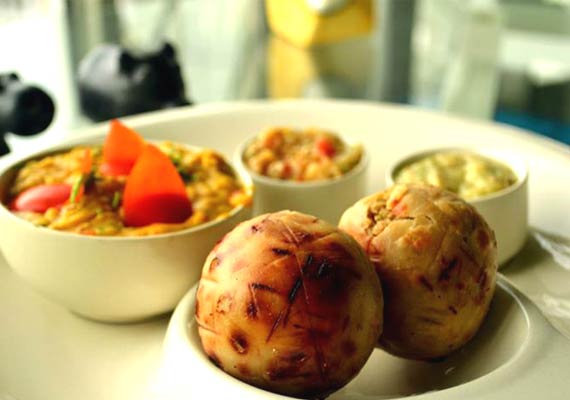 Litti Chokha- As soon as Chetan Bhagat boosted Madhav and Riya's romance over Litti Chokha, people too started trying this exotic Bihari cuisine.
It is made from wheat flour dough that is stuffed with a mixture of roasted gram flour, spices and lemon juice. And is served with chokha
Chokha- Chokha is baked and pulped vegetables mixed with spices and onion.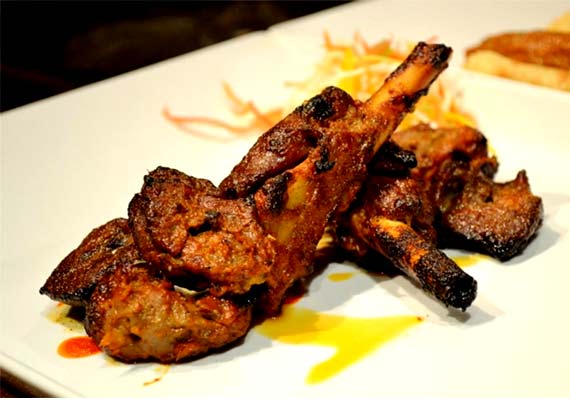 Tandoori scion on kebab- Succulent morsels of meat marinated with spices and skewer-grilled in hearths or ovens have tantalised the taste buds of food lovers for centuries.
These define the cuisine of the frontiers - recalling memories of rugged deserts of Asia and Europe, the march of Islam and large armies cooking meat in open fires.
Kebab, or the way the meat turns, is derived from Arabic word "cabob", a distortion of the Aramaic word "kabbaba" or "kababu" meaning to burn or char.
These kebabs are nomadic - basic grilled meat, which later evolved into Turkish kebabs.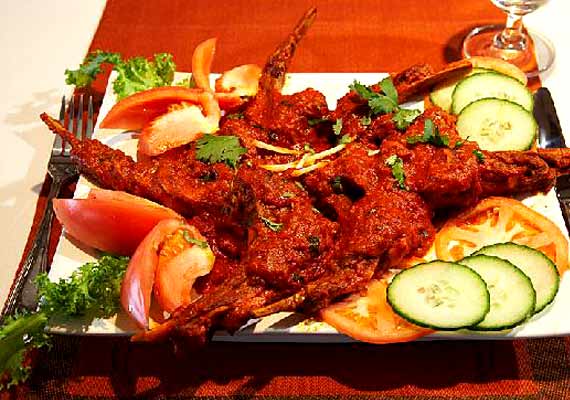 Lamb Chop Masala- Lamb chop masala is a treat for non-veg lovers. If you want to serve an authentic dish in a new style to your guests then lamb chop curry is the best thing to serve.
You can add a twist to lamb chop masala by adding potatoes. It is a tremendous recipe of chops as a main dish.
Dole out with naan so you could get pleasure from its aroma.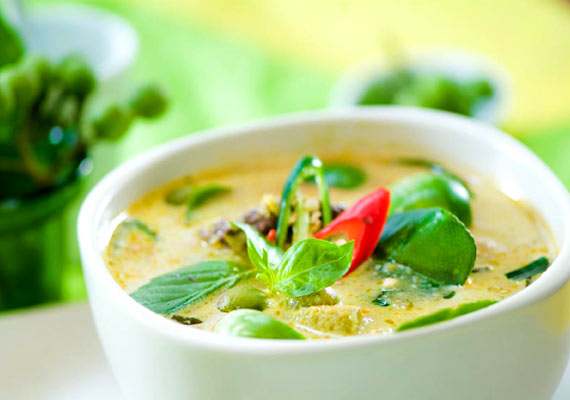 Thai green curry for dummies- The easiest Thai green curry one can ever make. It is light to eat and extremely healthy.
A Thai curry dish is made from curry paste, coconut milk or water, meat, seafood, vegetables or fruit, and herbs.
Curries in Thailand mainly differ from the curries in Indian cuisine in their use of fresh ingredients such as herbs and aromatic leaves over a mix of spices.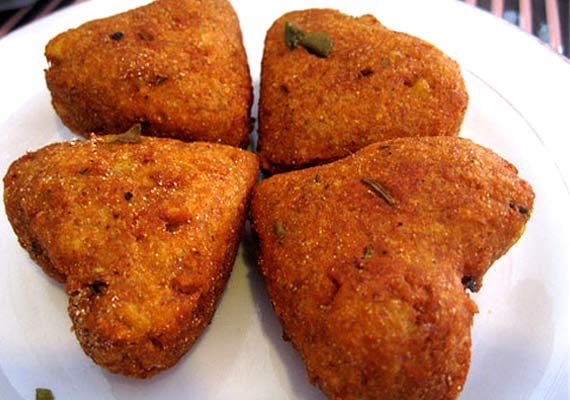 Image courtesy: www.evernewrecipes.com
Rice vegetable cutlet with left over rice-This cutlet is prepared with left over rice. We can easily prepare this healthy cutlet with available ingredients in home. If rice is left over we don't have to worry and think what to do with rice. This cutlet provides as a healthy snack for evening.