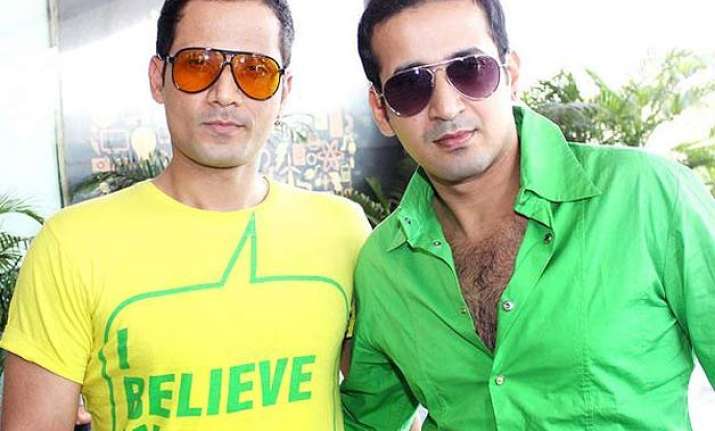 Meet Bros find Delhi food 'delicious'
Gurgaon
: Composer duo Manmeet and Harmeet Singh, popularly known as Meet Bros, were here to perform at the EEMAGINE Summit 2015 and they managed to take time out from their rehearsals to taste some street food at various food joints.
The duo made people twirl on some of their popular tracks including "Baby doll" and "Chittiyan kalaiyan" during their performance in Delhi suburb Gurgaon on Wednesday.
"We always love visiting Delhi, the people are so loving and the food is extremely delicious. We visited the local streets as they have the best taste you can find. Delhi has been a major part of our childhood so its like going back to those days," Harmeet said in a statement.
EEMAGINE Summit 2015, the convention of live events and experiential marketing industry, which took place from April 6-8 witnessed global professionals and imagineers from the events, entertainment, sports, cinema, advertising and marketing industry under one roof to discuss trends and map the future of the industry.