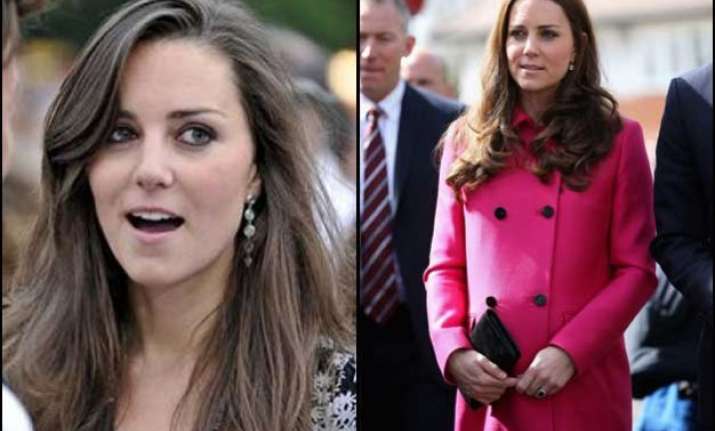 Here's how Kate Middleton dropped hints for a 'baby girl'!
Is it a boy or a girl this time? Duchess of Cambridge - Kate Middleton is pregnant for the second time and has been dropping hints of carrying a baby girl!
Surprisingly this time, no psychic dogs, octopus and elephants have been consulted to predict the gender of the next royal baby. But it hasn't dampened the spirit of fans, who are guessing the gender of the next royal baby.
Ever since the Buckingham palace officially announced the second pregnancy of Kate Middleton, people all over the world are eagerly guessing the probability of royal baby's gender.
Adding fuel to speculations, a medium, Carolina Bruce of Knaresborough North Yorkshire claims that the royal couple would surely be welcoming a girl in their brood that too next Saturday. And what's more, this has been told to her by none other than spirit of Late Princess Diana, as told express.co.uk.
Kate Middleton who is touted as the epitome of pregnancy beauty has encouraged women worldwide to bring in some changes in their maternity style. Pregnant women until now chose flattering or body spacious clothing options. But with the breeze of emerging pregnancy trend re-ignited by Kate Middleton, during George's birth fashion seems to have been blessed once again.
While none from Middleton's or Buckingham's side have revealed the gender, but it seems the mother in question has been herself giving away the hints, which nobody as of yet seem to have noticed!
Kate Middleton's 9-months of runway style!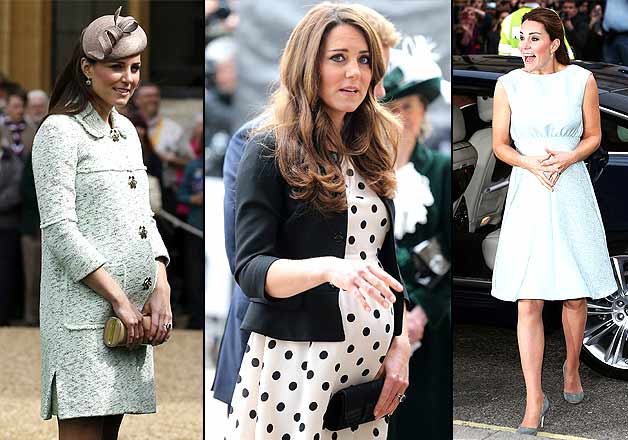 THEN!
Announcement of Kate Middleton's first pregnancy was made around December 2012, and ever since her maternity style hogged the limelight from the rest royal engagements.
Kate's choice of wardrobe made a deep impact in the fashion arena and her wardrobe pics were under regular scrutiny. The Duchess chose a range of rather darker shades and bold prints.
Black, brown, algae green, red mostly hounded her wardrobe colour-wheel.