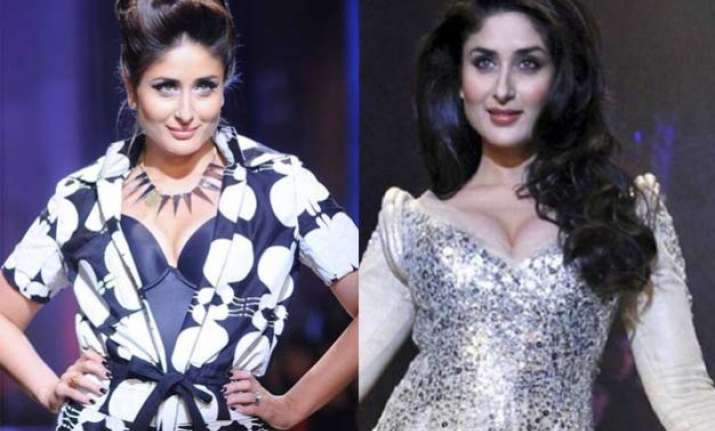 New Delhi: Actress Kareena Kapoor Khan will be the showstopper for the grand finale of Lakme Fashion Week Winter/Festive 2015. Kareena will be the muse to designer Gaurav Gupta's vision for the Lakme Sculpt line this season.
The actress has been the showstopper for the Lakme Grand Finale for quite some time. Commenting on it, Kareena said, "I'm very excited about being part of finale as Gaurav weaves his magic with drapes."
"This is my first as a grand finale designer at Lakme Fashion Week and I couldn't have asked for a better muse than Kareena for showcasing the Lakme beauty statement. I am looking forward to work on the showstopper ensemble which will be a playful juxtaposition of drapes with structure," Gaurav said in a statement here.
Kareena and Gaurav will come together for the first time at the Lakme Grand Finale. "Kareena's style embodies Lakme Absolute and we are excited that she is the showstopper for the Lakme grand finale once again. Like in every season, Kareena's look has been crafted by our backstage stylists along with Gaurav Gupta," Purnima Lamba, Head of Innovation, Lakme, said.
Lakme Fashion Week Winter/Festive 2015 will he held from August 26 to 30 here.