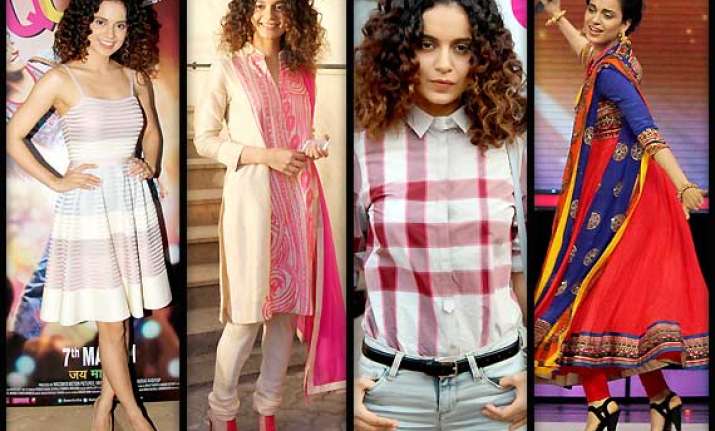 Recently two of her upcoming projects, 'I Love NY' and 'Ungli' got shelved but that has not dampened the spirit of Bollywood actress Kangana Rananut who is busy promoting her soon to be released movie 'Queen'.
Kangana is on an exhausting spree to promote her film be it during a store launch, or on reality TV shows like, India's Got Talent, or Comedy Night with Kapil.
Unlike her other contemporaries, who promote their films in their character's look, Kangana is not bothered at all to promote her look in the film 'Queen'.
Kangana istead has chosen ample of designer outfits for the promotional activites. She was spotted in pretty short ivory dress at one of the occasions, while she donned a lively multi-color Anarkali on the sets of India's got Talent.
Check out her pics...