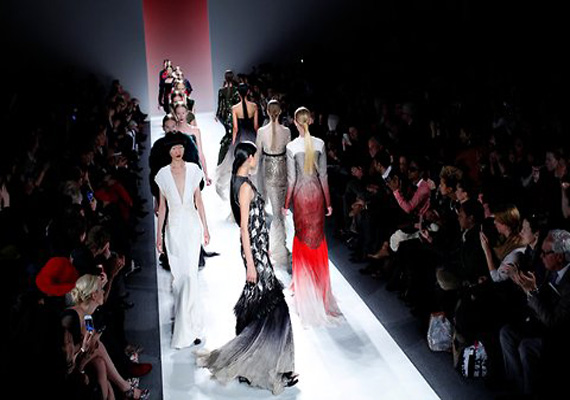 New Delhi, July 24: Good news for fashion enthusiasts! Get ready to be a part of the India Runway Week (IRW), set to start here Aug 29.
Organised by the Indian Federation for Fashion Development (IFFD), the four-day fashion extravaganza, which will take place at Mapple Exotica, will provide a platform for the new and young designers to showcase their creativity and talent.
Around 24 designers, including Rajdeep Ranawat, Amit Talwar, Sagar Mehra, Deepa Arora and Rosy Ahluwalia, will be presenting their collections at the event.
The fashion event will also help buyers, retailers and consumers make connections and good deals.
"I am very eager to organise IRW as I know how difficult it must be for upcoming designers to find the right audience to showcase their designs for. IFFD is providing a profitable platform for them," said Avinash Pathania, IFFD founder and director.
Kiran Kheva, co-founder and director of IFFD added: "There are so many Indian designers out there that I did not even know existed, so I'm interested to showcase their work to the world.
"The idea to establish IFFD was to give these young people a chance to nurture their talents and encourage their growth," added Kheva.