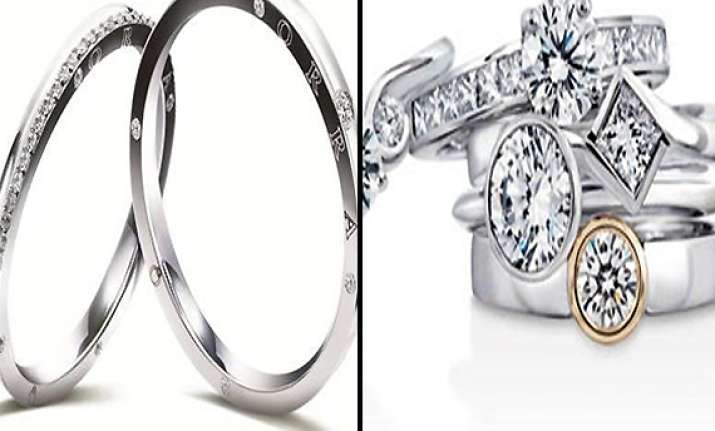 New Delhi: Do you want to pick a stylish gift with heirloom-quality for you partner? Go for platinum jewellery. From heart-shaped pendants, customised rings to bracelets -- the options are many.
According to Vijay Jain, chief executive officer, Orra, platinum is becoming the best pick during Valentine's Day.
"Platinum is a trendy metal and is a perfect Valentine's Day gift. Because of its white colour, it is the perfect symbol of purity. They are rare, pure and eternal - all the adjectives that define true love. Just like true love that never wears off even as time passes, similarly platinum doesn't lose its sheen," he told IANS.
In India people prefer gold, but now platinum jewellery is getting popular too especially because "platinum grows stronger and harder the more it is worn, which proves highly beneficial especially if your rings are a permanent fixture," said Amar Nanavati, chief executive officer, Pure Gold Jewellers.