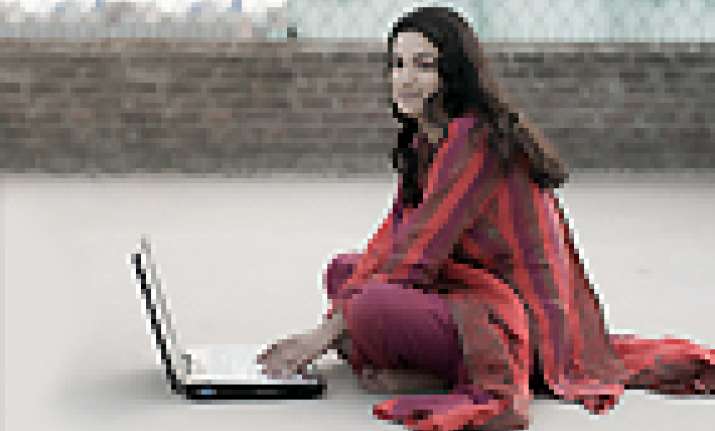 New Delhi, June 20: Out of the total 150 million Internet users in the country, around 60 million women in India are now online and use the online medium to manage their day-to-day life, according to a survey conducted by Google India.
The web search engine released a report titled "Women & Web study" Thursday to understand the Internet usage pattern and its influence on purchase decisions of women using the online medium in India. It reveals that around 60 million women use the Internet to manage their day to day life, said a statement.
In terms of top searched categories by women on Google in India, apparels and accessories were on top followed by food and drink; baby care; hair care; and skin care.
The study also revealed that skin care, hair care, food and drink were the fastest growing search categories, with queries coming from mobile phones growing rapidly and accounting for almost 25 percent of total query volumes in these categories.