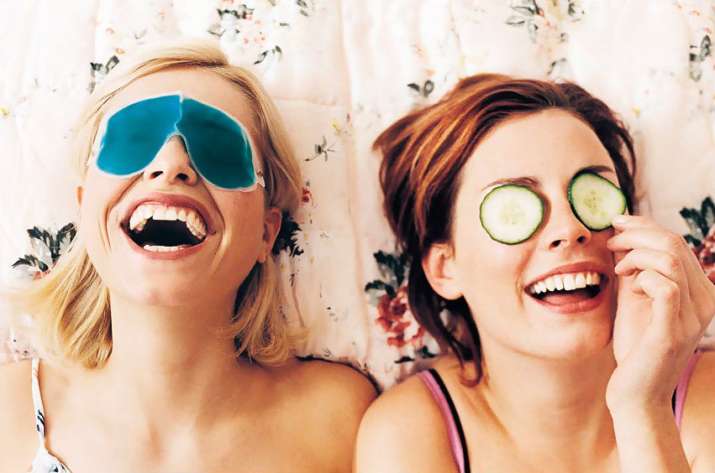 In the age of technology, getting high power prescription glasses at a young age is a common sight to see. We're constantly using our eyes to see our mobile, laptop or TV screens, which can lead to eye fatigue. One of the most damaging habit most of us follow is using our phone under the sheet. The bright light of the smartphone screen in the dark can play much havoc on our eyes than we can imagine. While we can't give up on our attachment to smartphone and gadgets, all we can do it to take some precautionary methods to maintain good eyesight. 
Also Read: Caution women! Keep your hands off the smokey eye; too much eye makeup might be causing you vision problems
Sanjay Verma, Head Of Department, Ophthalmology, Paras Hospitals Gurugram and K. Bhujang Shetty, Chairman and Managing Director, Narayana Nethralaya, Bengaluru, have some simple steps:
Adequate sleep is essential for eye health and allows the eyes to repair and recover. Eight hours of sound sleep at night will go a long way in attaining better visual quality. 

Don't wear eye makeup on daily basis. If you're wearing an eyeliner, don't put it on the inner lash line of your eyes. 

Use coconut oil to clean the eye makeup thoroughly before going to bed. 

Our eyes require multiple nutrients to function optimally. Vitamins and minerals along with green leafy vegetables and protein sources help to keep the eyes strong and sharp.

Regular exercise not only keeps your body fit but also makes your eyes healthy by pumping more blood and oxygen to your eyes.

A majority of office jobs require constant and direct glaring at the computer screen, making it difficult for your eyes. Make sure to take a break, every 20 minutes for at least 20 seconds. 

Take physical examination of your eyes at least twice a year to be aware about your eyesight. In case of a problem, you can take necessary action in time. 

Always use a pair of quality sunglasses to protect your eyes from the harmful UV rays. Never step out of the house without shades. 
(With IANS Inputs) 
For more Lifestlye news click here