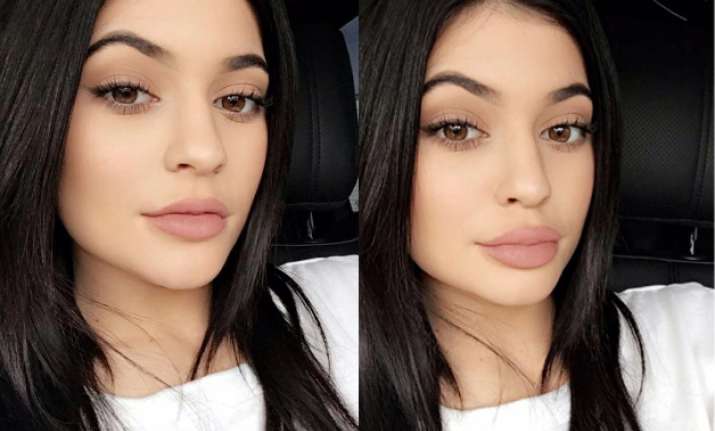 Los Angeles:  Reality TV personality Kylie Jenner has opened up about the secret behind her famous lips while slamming rumours that she had undergone another treatment to make them bigger.
The youngest sister of the Kardashian-Jenner clan pointed out that her lips could look extra plump in several photographs just because of her poses, reports aceshowbiz.com.
"Everyone keeps thinking I'm making my lips bigger, but this is them normally," Kylie said in one of her Snapchat videos while pointing her finger at her lips. 
"And then this is when I push them out and do my little face," she continued. 
The "Keeping Up with the Kardashians" star then uploaded an image of herself with the words "Normal" written across the photograph. It was followed by another image featuring herself pouting her lips at the camera."Puckered lol," the image read. 
"The fact that we still talk about my lips is so crazy," Kylie said in another video.