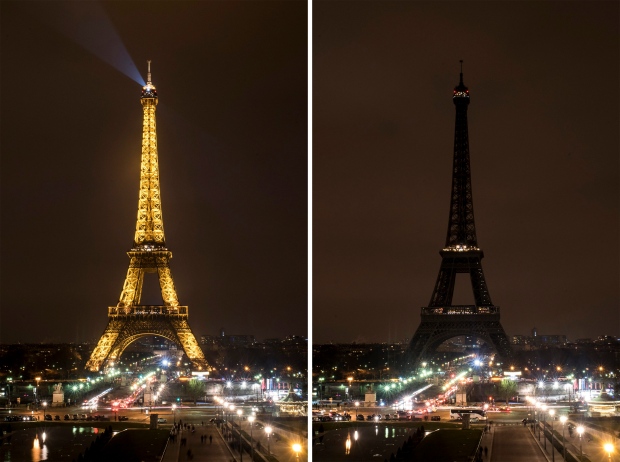 For the 11th time, the cities in the world are going to drown in complete darkness on Saturday at 8:30 pm. The reason? 
This darkness will mark Earth Hour in a global call to take an action on climate change. But is that all? Do we switch off the lights and other electric appliances just to raise awareness about climate change? 
A lesser-known angle to it is light pollution. Most of the human population spend majority of their day under artificial lightning. In developed countries like the United States of America, the number extends up to 99% of the total population. Most of them cannot even picture the starry sky of the night as they are bugged with the work at their offices. Though, climate change being the first, one cannot undermine the effect of light pollution on our health.
Even the celebrities are coming forward to raise an awareness about Earth Hour among people. Here's what they have to say.
#EarthHour is TONIGHT, so #SwitchOff India at 8:30-9:30pm! RT to spread the word & take the pledge here: https://t.co/1KK1X1jisv @WWFINDIA pic.twitter.com/tW0zKyjG4k

— Sonakshi Sinha (@sonakshisinha) March 25, 2017
We have only one earth. Handle with care. #EarthHour #SwitchOffIndia https://t.co/hns4QeQ8H6

— Alia Bhatt (@aliaa08) March 25, 2017
I'm all in for #EarthHour. This year, Earth Hour lands on MARCH 25 8:30 PM local. Join in: https://t.co/9vGY0wOLQP @World_Wildlife pic.twitter.com/YgiWBIiFrH

— JARED LETO (@JaredLeto) March 23, 2017
So guys!!!!! #EarthHour is on 25 March, 8:30 - 9:30 p.m.! RT to say #SwitchOffIndia & take the pledge here : https://t.co/hns4QeQ8H6

— Alia Bhatt (@aliaa08) March 22, 2017
Artificial lightning is said to disturb the reproductive cycles in some animals. Some migratory birds lose their way as they use the stars to navigate. 
In humans, the circadian ryhtym which controls our hormones and other vital functions can also be thrown out of track due to artificial lighting. 
Let's pledge to turn off the lights for an hour today at 8:30 pm.