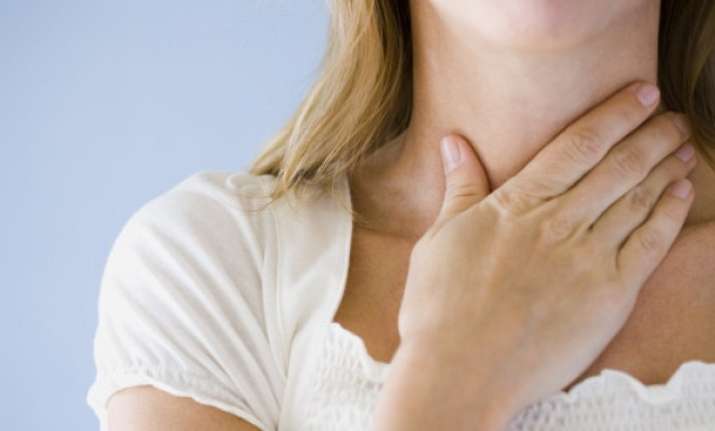 Indian scientists have been successful in developing a sensor-based technique for detecting the presence of S pyogenes bacteria, the most common cause of throat infections. This is the quickest and cost-effective method to diagnose throat infection.
The device developed is a DNA chip-based sensor, which consists of a carbon electrode embedded with gold nanoparticles to improve its electronic property. Many small-sized DNA probes are located on the modified chip. They attach themselves to the target DNA samples of bacteria taken from throat swabs of patients.
This new sensor has been more successful than earlier reported sensors owing to its ability to pick up bacterial DNA, even if present in small numbers, within half an hour. It correctly differentiates S. Pyogenes from other bacteria, syas the study published in the International Journal of Biological Macromolecules.
"The aim was to develop a rapid, accurate, sensitive, specific and cost-effective method for detection of S. pyogenes. The current methods of detecting S. pyogenes infection are culture tests, biochemical assays, polymerase chain reaction and genetic markers. And these methods are time consuming, expensive and are unable to pick up the bacteria if present in small numbers and may even wrongly identify other bacteria as S. pyogenes," Professor Ashok Kumar from the Institute of Genomics and Integrative Biology, who led the research, told India Science Wire.
Several other infection-causing microbes can be differentiates to prevent the onset of disease. It can help to start medical treatment at an early stage of infection. If throat infection is left untreated, it can cause damage to human valves, resulting in severe form of rheumatic heart disease. Early diagnosis can prevent damage of human heart valves.
The team of researchers included Swati Singh and Ankur Kaushal from the CSIR-Institute of Genomics and Integrative Biology, Delhi, and Dr. Shashi Khare from the National Centre for Disease Control, Delhi.