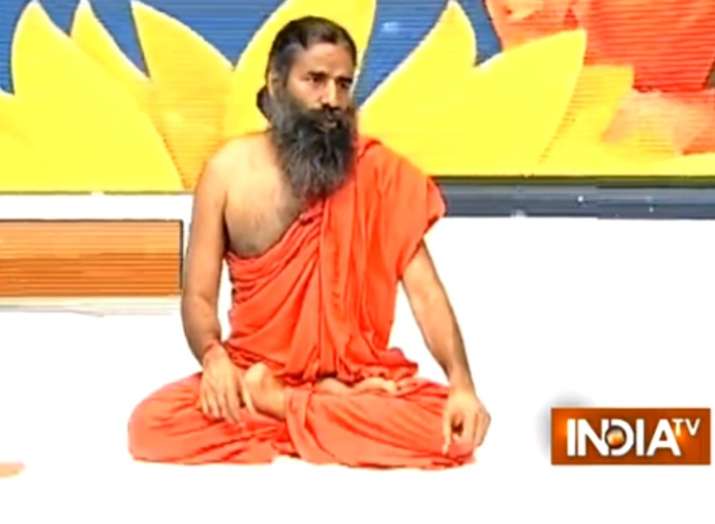 Baba Ramdev, who is famous for promoting the Indian practice of Yoga, all around shares his secrets to a healthy life and a flat stomach in an exclusive show on India TV. On 21st June, International Yoga Day will be observed throughout the world, so how can our yoga enthusiast Baba Ramdev could be left behind in spilling out the best yoga exercises that can help you lead a fit and healthy lifestyle and how can you tone those muscles of the belly.
Baba Ramdev on Healthy Food Habits
While everyone loves to consume junk food, Yog Guru Ramdev suggests that one should never take a heavy diet as the food we eat affects our body in a major way.  And the other thing which helps to keep the body fit is not to consume food after 7 pm in the evening. He recommends to adopt healthy food habits and drink a glass of warm water every morning.
Swami Ramdev tells how Kapal Bhati can help reduce belly fat
Other than healthy food habits, Swami Ramdev stresses on the importance of reducing the belly fat as it brings a number of diseases along with it. He spills the beans about various exercises and daily routine that helps to provide you with a flat stomach and recommends Kapal Bhati as it works as a miracle in weight loss.
Want to send Yoga Day Quotes, Wishes and Photos to your friends? Click here
How World celebrates International Day of Yoga 2018
When it comes to Yoga for fitness, Bollywood celebrities are not far behind, check pics and videos