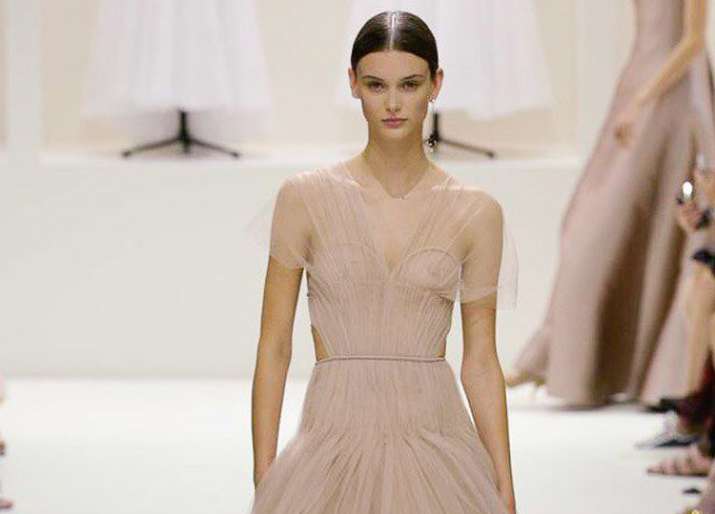 The luxury French label, Dior once again took over everything at Paris's Musée Rodin. The Creative Director Maria Grazia Chiuri behind the collection unveiled her ideology of keeping the designs subtle on social media as the collection is crafted for educated audience.
With her new collection, the Italian designer left the door open for simplicity and femininity in her designs with a modern twist.
The classic elegance of the global fashion label Dior has always won hearts of fashionistas. Just like every time, the fall couture collection of Dior at the Paris Haute couture week was of supreme talk. Since couture is defined as a tailored piece that's made specially for you, the women went crazy seeing the dreamy ballgowns in the recent collection. Some of those ballgowns also took 800 hours of work for perfection as told by the designer.
マリア・グラツィア・キウリが手掛ける「ディオール」がロダン美術館庭園にて発表した2018年秋冬オートクチュールコレクションhttps://t.co/oa2ZLKEy6V#ディオール #DiorCouture #MariaGraziaChiuri pic.twitter.com/soVwTL42do

— FASHIONSNAP.COM (@fashionsnap) July 3, 2018
The collection of the label is an inspiration of 1940s tailoring with intricate embroidery. Ms. Chiuri included warming colors into her collection; from muted palette of nudes to navies to dusty pinks to tangerine and leaf green.
Watch the Dior Haute Couture Autumn-Winter 2018-2019 show live on Monday July 2nd at 3pm Paris time.#DiorCouture #SAVE https://t.co/L713ZEm6em

— Dior (@Dior) July 2, 2018
Hand-woven designs is a luxury to have in your wardrobe. It is an experience that each lady wants to count on which is why Maria Grazia Chiuri believes in glorifying the craftsmanship rather than the fancy designs fetching plenty of "thumbs up" on social media.