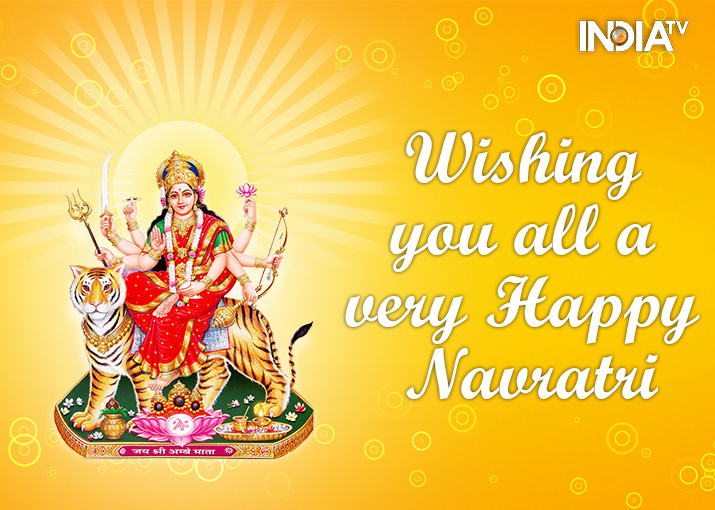 Navratri 2018: India is a land of diversity and hence we celebrate a lot of festivals at irregular intervals. Before we say goodbye to 2018, we have three months in our hand, which needless to say is the most festive time of the year. The festivity has already begun and will end after Diwali. Autumn has arrived and with that, we can smell the fragrance of Shiuli (especially in West Bengal) in the air. Shiuli marks the arrival of Sharad Navratri, which is celebrated for nine nights. Each day, devotees worship a different form of Goddess Durga. Click Here to Get Navratri SMS, Best Wishes, Status Greetings in Hindi
According to the Hindu lunar calendar, Navratri falls in the month of Ashvin and the festival celebrates Goddess Durga's victory over a demon to restore dharma. This year the festival will begin on 10th, October and end on 18th October. Throughout the nine nights, nine forms of the goddess are worshipped with much grandeur. Feasts are prepared, homes are decorated and social gatherings take place. People wear new clothes, sing folk songs and perform folk dances like Garba and Dandiya (especially in Gujarat). 
Navratri is mainly observed in the Northern parts of the country and each state celebrates the festival in its own special way. Last five days are celebrated as Durga Puja in West Bengal. On 10th day, which is 19th October this year, people celebrate Dusshera by burning huge effigies of Ravana, Meghnad and Kumbhakarna. This marks the victory of good over evil. During the nine nights, Ram Lila procession is seen in various parts of Northern India in which stories from Ramayana are enacted and chantings are done. After nine days, idols of Goddess Durga set in the pandals are immersed in water bodies.
If your loved ones are away from you this Navratri, then besides sending them gifts and feeling their love through video calls, send them these Navratri messages and pictures. 
NAVRATRI 2018 PICTURES, IMAGES, WALLPAPERS FOR FACEBOOK & WHATSAPP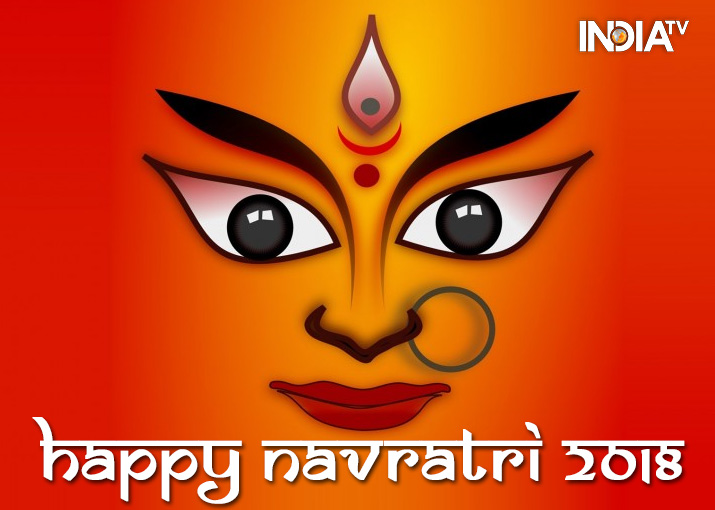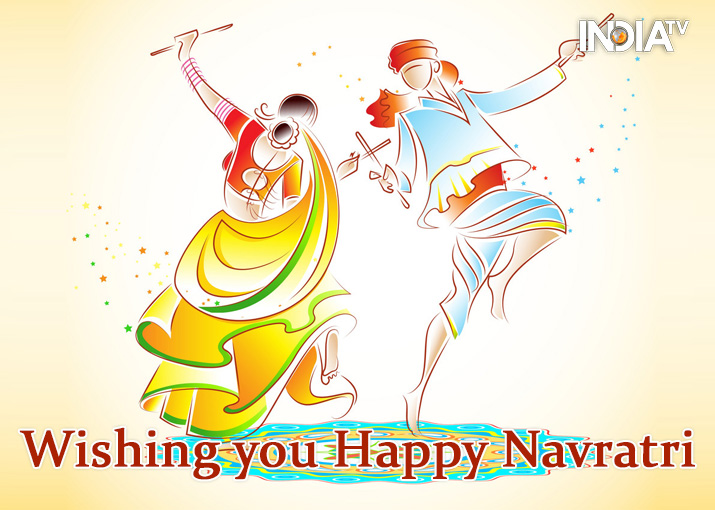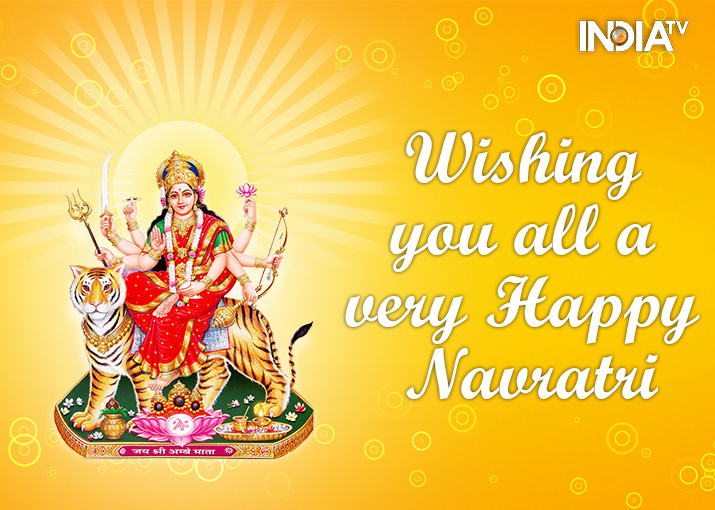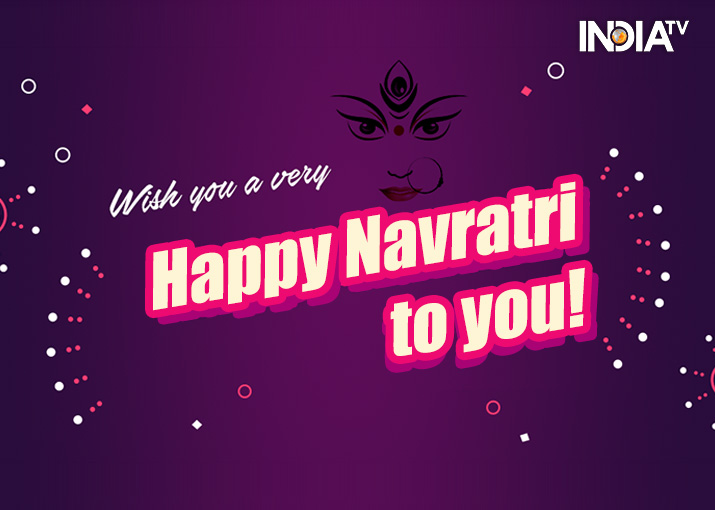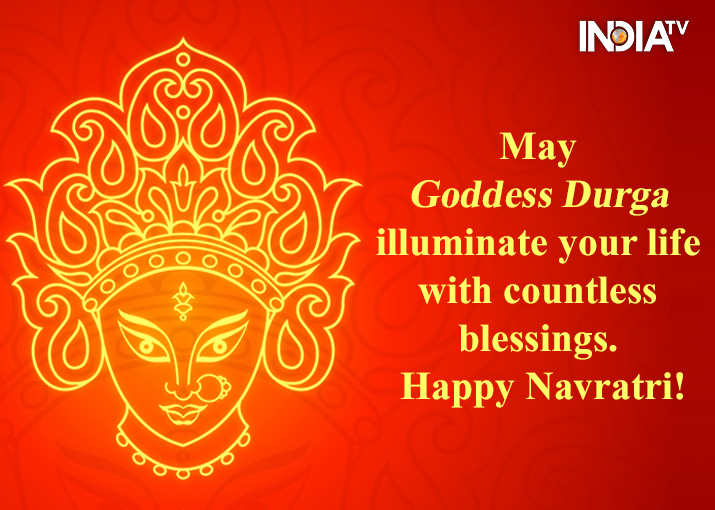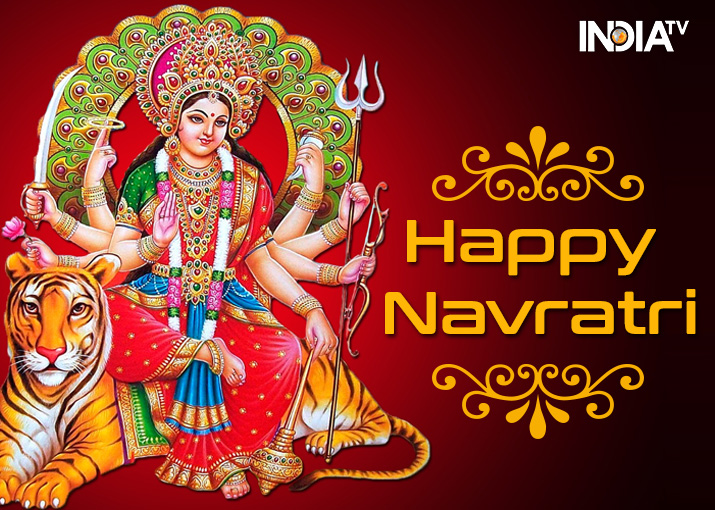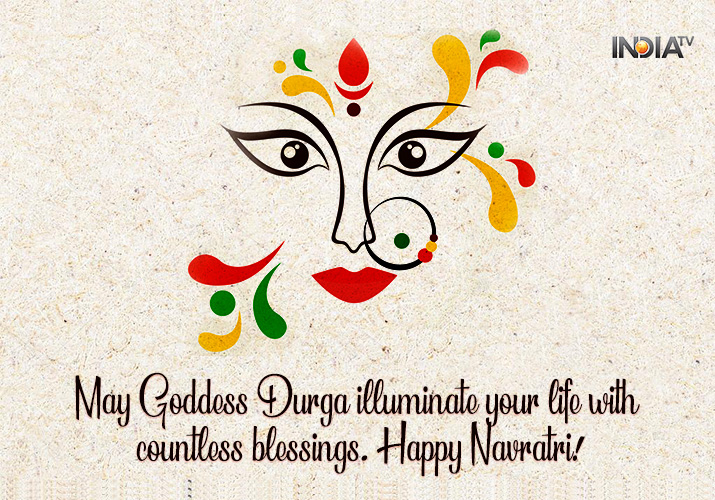 NAVRATRI 2018 SMS, WISHES, MESSAGES, QUOTES, STATUS, GREETINGS 
Be joyful and happy as lord Durga blesses us this Navratri. The festival will sure be filled with cheer and fun. A lovely day for everyone. Happy Navratri!

 

Let the spirit of these pious Navratri days bring you hope and courage in life. Happy Navratri to all.
 
 May Navratri days bright your life with joy and prosperity. As this divine occasion spread happiness and blessings, may your life be covered with colours of success and love. Happy Navratri!
 
May Goddess Durga illuminate your life with countless blessings of happiness and good fortune.
 
May Maa Durga shower all her blessings on you and your family during this Navratri. May her sights be always with you. May her hands be on you through the year. Happy Navratri.
 
May the divine blessings of the goddess be with you on all days. Wish you a very Happy Navratri days!
 
May this Navratri fill your life with the colours of happiness and prosperity. Wishing you and your family a very Happy Navratri!
India TV wishes you all Happy Navratri and Durga Puja