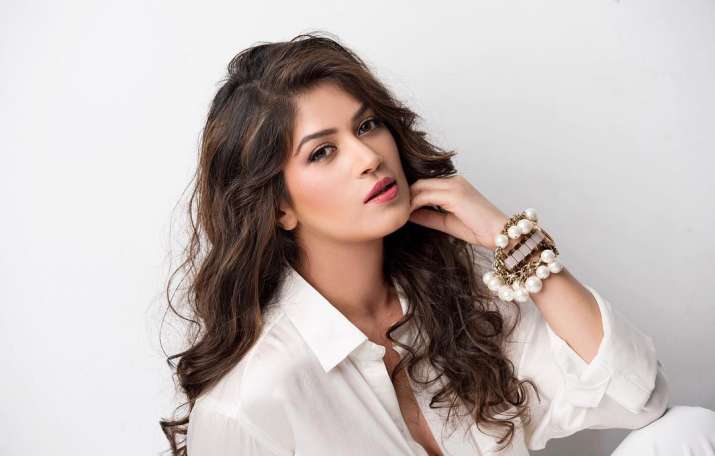 Bandgi Kalra and Puneesh Sharma have been getting the limelight in Bigg Boss 11 house for all the wrong reasons. Their cringe-worthy romance and frequent PDAs have not only irked the housemates but the audience watching the show as well. The repercussions of her romantic antics on the show are that the Bigg Boss 11 contestant has been evicted from her rented apartment in Mumbai, where she was living before entering the show. 
The romance between Puneesh and Bandgi has reached its zenith. In one of the episodes, Puneesh is seen asking her to remove her clothes under the sheets. All this took place after Salman Khan warned them to control themselves on the camera. More recently, the Bigg Boss couple was seen sneaking inside the bathroom together.
Due to the vulgar acts of Bandgi and Puneesh, her landlord has informed her flat mate (friend) that she should look for a new accommodation as soon as she is out of Bigg Boss 11. Her landlord thought that her presence in society would be a negative influence on the children of the locality.
"Her landlord does not want her to stay in his house and has informed her close friend that she should pack her bags and hunt for another house as soon as she's back from Bigg Boss 11," a source told Tellychakkar.com.
Bandgi Kalra's father has also been rushed to hospital due to high blood pressure. According to the source, her father is extremely upset about her antics on the show.
"Bandgi hails from a small town of Punjab called Jalalabad. Belonging to a well-to-do family, her relatives are immensely unhappy with what she has been doing inside the Bigg Boss 11 house. Due to this, Bandgi's father was recently rushed to the hospital because of high blood pressure issues," informed the source.