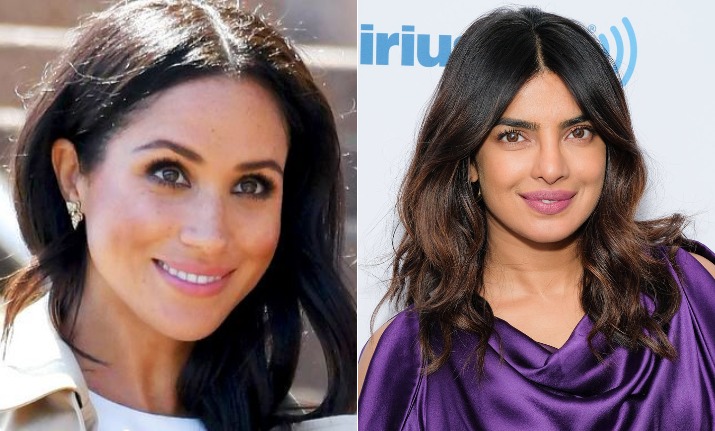 Priyanka Chopra and Meghan Markle were BFF goals when they got along during the latter's Suits days. They were spotted together on dinner outing which had the entire social media talking. However, according to the recent reports, their friendship has hit a rough patch. Priyanka is allegedly upset with the Duchess of Sussex for not turning up at her wedding. Because of this, PeeCee has also skipped Meghan Markle's secret baby shower which took place in New York City.
Priyanka Chopra, who attended Meghan Markle's royal wedding last year, is angry that the latter skipped her wedding. According to the reports, PeeCee was left devastated and he even waited for the Duchess of Sussex to apologise to her.
"Priyanka is a huge international star with a tremendous social media following. She is probably more famous worldwide than Meghan is. She feels Meghan didn't respect her, and didn't respect their friendship," a source told PageSix.
However, another source denied the reports saying that Priyanka and Meghan still maintain a cordial relationship with each other. In fact, US Weekly reported that PeeCee couldn't attend the baby shower because she was held back by some work commitments in Los Angeles.