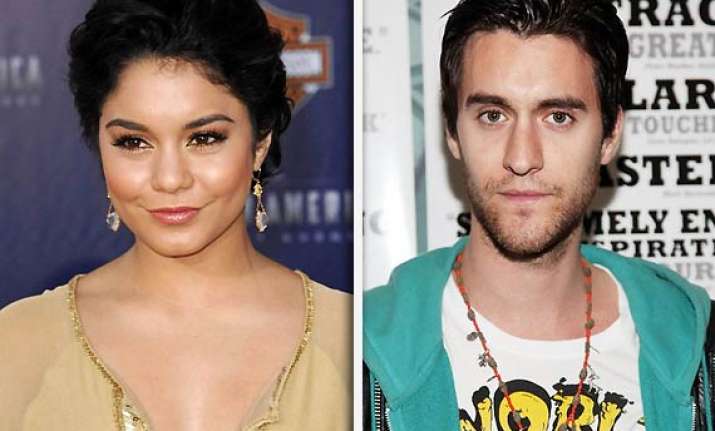 London, Aug 6: So much for Josh Hutcherson, apparently.

A source tells Life & Style that Vanessa Hudgens got very close and cozy to rocker Félix Rodríguez (of the Swedish band the Sounds) at an after-party for the 2011 Hurley Walk the Walk National Championship at the Shorebreak Hotel on Thursday.

"Vanessa and Felix started making out!" an onlooker claims. "They were full-on kissing, touching and holding each other!"

The two reportedly downed margaritas throughout the evening, an insider said, and "were kissing for so long, they seemed like teenagers. She kept laughing and kissing him."

Hudgens split with Zac Efron in December and had most recently been seen with The Hunger Games' Hutcherson.