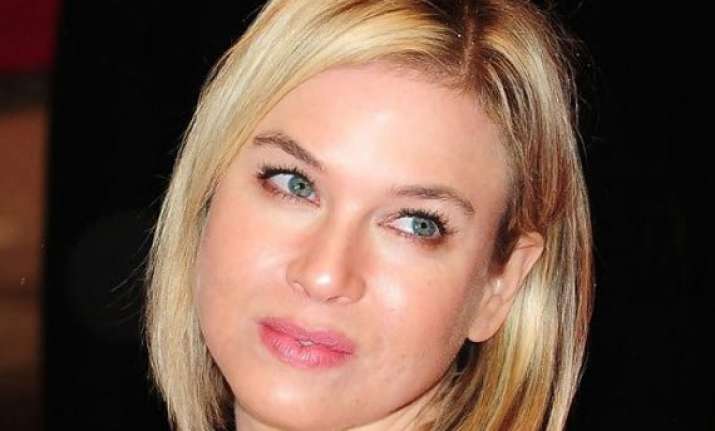 Los Angeles: Terming the plastic surgery rumours as baseless, actress Renee Zellweger says she looks different because she is healthier and happier.
The speculation that the 45-year-old underwent plastic surgery started after she was unrecognisable at an event in Beverly Hills Monday.
Calling the conversation about her appearance "silly," she said that she decided to address the issue because "it seems the folks who come digging around for some nefarious truth, which doesn't exist, won't get off my porch until I answer the door."
"I'm glad folks think I look different! I'm living a different, happy, more fulfilling life, and I'm thrilled that perhaps it shows," people.com quoted the star as saying.
"People don't know me (as) healthy for a while. Perhaps I look different. Who doesn't as they get older?! Ha. But I am different. I'm happy," she added.
The "Jerry Maguire" fame actress was neglecting her health for a long time.
"My friends say that I look peaceful. I am healthy. For a long time, I wasn't doing such a good job with that. I took on a schedule that is not realistically sustainable and didn't allow for taking care of myself," she said.