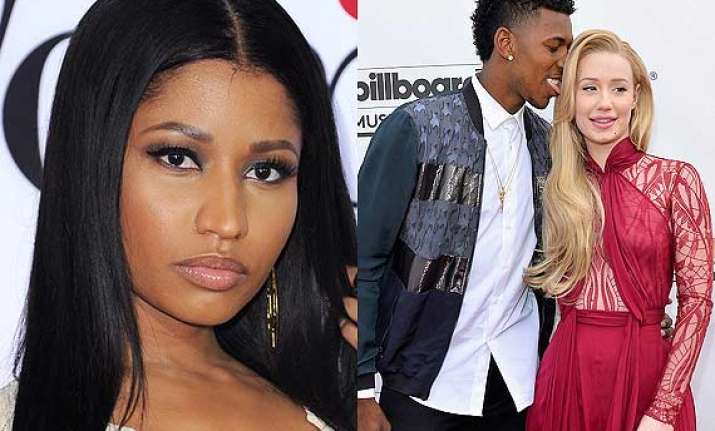 Los Angeles: Singer-model Iggy Azalea's boyfriend Nick Young believes her chart rival Nicki Minaj is jealous of her.
"Super Bass" hitmaker Minaj is said to have taken a swipe at her Australian rival Azalea at the BET Awards last month by saying the latter uses ghostwriters. 
But basketball star Young insists Minaj envies his girlfriend's success, reports contactmusic.com. 
Young told the New York Daily News newspaper's Confidenti@l column: "Iggy is doing big things and that is what is scaring people." 
"She (Minaj) is going to brush it off. She won't let it get to her. She is number one - what can you do? She's at the top right now, so of course they are going to come at you."