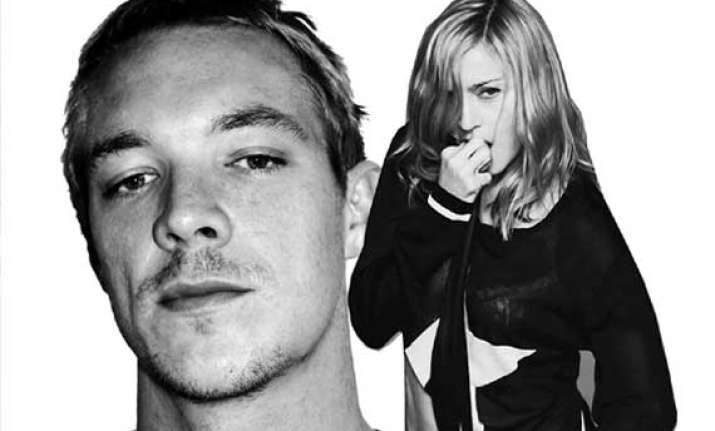 Los Angeles: Singer Madonna is working on new album with Thomas Wesley Pentz, better known by his stage name Diplo.
The "Material Girl" singer took to Instagram to post two photos and wrote that she'd been in the studio with the EDM producer, whom she called "slave driver", reports aceshowbiz.com.
The first Instagram picture features Madonna wearing black gloves with golden details and showing off a dinosaur tattoo on her right arm and captioned the picture: "Working with Diplo got me like what?"
The second picture is Madonna's selfie. It came with a caption that read: "Diplo is a slave driver! Got me working all hours of the night in the studio. Had to sneak into the bathroom!"
In March, Madonna had revealed that she's teaming up with Avicii, and in April, she shared a photo of her in the studio with British singer Natalia Kills.
Madonna is currently working on her 13th album.