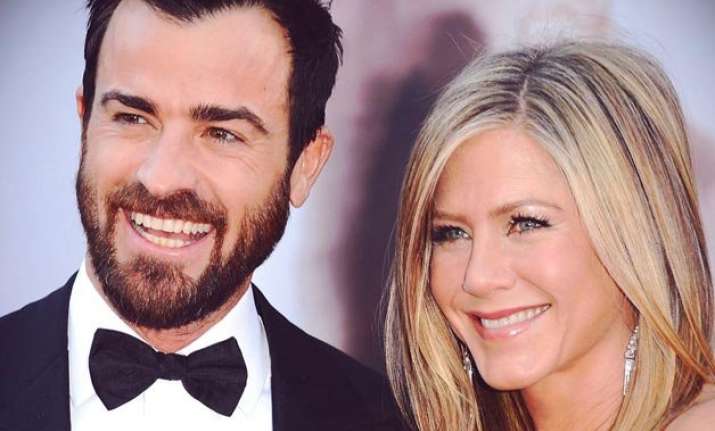 A family feud can take a lifetime to fade away or like in the case of Jennifer Aniston, never!
Jennifer Aniston got married to long time boyfriend Justin Theroux on August 5 in the presence of a few close ones. But she didn't invite the closest person.
Her mother, Nancy Dow.
Jennifer Aniston and her mother Nancy Dow have always shared a bitter relationship. Though reports pointed out that Dow had reconciled with the 46-year-old actress following many years of estrangement, perhaps it was not enough for her to earn an invitation to the wedding.
Dow confirmed to an established newspaper that she didn't get the card and also added, "I think it's wonderful. Anything I say about Jennifer is super supportive."
Friends' Rachel Greene married Theroux in a secret ceremony which included 70 guests and the newly weds are now off to enjoy their honeymoon in Bora Bora. The family and friends didn't know that they were being invited to the wedding as they were tricked into believing that it was Theroux's birthday bash.
"It was done completely on the sly. It was their closest friends and very simple and intimate. There were lots of laughs as well as tears and the mood was light," a source said. The 46-year-old actress and her 43-year-old husband cut a giant vanilla and strawberry cake.
Courteney Cox and Lisa Kudrow of Friends attended their co-star's wedding. Monica Geller aka Courteney Cox was the maid of honour and the last one to leave the wedding.
So much for being a good friend!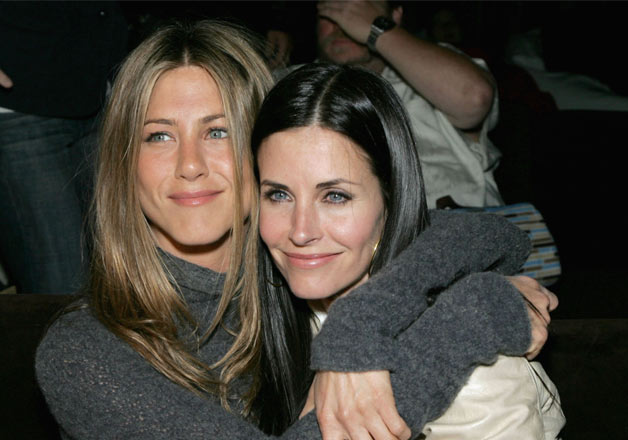 An insider quoted, "The last guest to leave was Courteney. She left right after Ellen DeGeneres and Jimmy Kimmel. She left around 3am. They still had the music pretty loud."
The guest list included Chelsea Handler, Howard Stern, Beth Ostrosky Stern, Jason Bateman, Emily Blunt John Krasinski, Ellen DeGeneres and Portia de Rossi, Will Arnett, former Spider-Man Tobey Maguire, Jennifer Meyer, Lake Bell and Scott Campbell, Terry Richardson, Jimmy Kimmel, Billy Crudup, Sia, Kathryn Hahn and Whitney Cummings.
Theroux's best friend Scott Campbell who is a tattoo artist and is married to actress Lake Bell served as the best man. Ace photographer Terry Richardson captured the priceless moments.
The couple got engaged in August 2012 and read their wedding vows yesterday. We wish them a happy life together.