Follow us on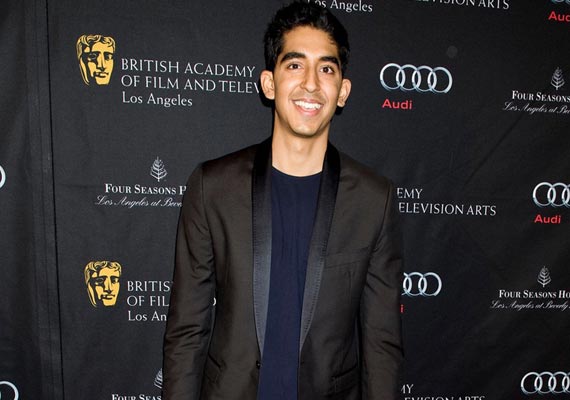 New Delhi, May 18 :  Srinivasa Ramanujan's life is being made into a film with "Slumdog Millionaire" star Dev Patel starring as the legendary mathematician while a
Hollywood A-lister is set to play his mentor G H Hardy.
"The Man Who Knew Infinity: A Life of the Genius Ramanujan" will be adapted by Matthew Brown from Robert Kanigel's book of the same name.
Edward R Pressman, who has been behind cult hits like "American Psycho", "Das Boot" and "Wall Street", is producing the biopic with Prashita Chaudhary's Cinemorphic Entertainment Company, Jim Young and Sofia Sondervan.
"The book was introduced to me by Matthew Brown. He is very passionate about making this film. I think it is a very fascinating subject which is in some ways akin to 'A Beautiful Mind' but also brings in a historical perspective," Pressman told PTI over phone from Cannes Film Festival.
"He was an amazing individual and a person who changed the face of India. This film also talks about his love story."
Prashita, 27, who is in the festival as the co-producer of 'The Congress' that screened in the Directors' Fortnight section, said they have already decided on a Hollywood star to
play Hardy.
"I read the book and wanted to buy the rights when I got to know that Mr Pressman was already involved with the project. I am interested in global projects like this so we connected. It could not have been better than this for me because it is about great Ramanujan," said Prashita, who is also behind Danis Tanovic's project starring Emraan Hashmi.
The producers are planning to begin shooting the movie in India and England by September with Patel in the lead.
"I met Dev (Patel) with Mat Brown. Sofia Sondervan, one of the producers on this movie, knew Dev and was very enthusiastic about the idea of him as Ramanujan and we agreed
with her after meeting Dev three months ago," Pressman said.
Pressman believes Hollywood is opening up to international projects because "the fastest growing cinema audience is in Asia, especially in India and China." He is
also working on a action comedy that has Indian connection.
"I have been working on another big budget action comedy that will star major Indian movie stars and western actors. We have been working on it for sometime. It is a buddy comedy. When I went to Mumbai for Ramanujan's project, I met major producers in Mumbai for this project too."
Ramanujan's genius and his brief life continues to fascinate filmmakers.
Earlier, director Roger Spottiswoode had announced a film on Ramanujan, titled 'The First Class Man'. He wanted 'Rang De Basanti' actor Siddharth to play Ramanujan.
Ramanujan, a self-educated mathematical prodigy, was born in rural Southern India in 1887. With no guidance other than a university textbook that he found, Ramanujan spent years filling three notebooks with groundbreaking insights. He kept sending his findings to mathematicians, finally attracting the attention of G H Hardy.
Hardy recognised his brilliance and invited him to visit and work with him at Cambridge. Ramanujan became a Fellow of the Royal Society and a Fellow of Trinity College, Cambridge.
Ramanujan moved to England leaving his wife Janaki behind. A deeply religious Ramanujan and atheist Hardy formed an unlikely friendship over mathematics but bent on proving himself, Ramanujan worked himself to exhaustion. He died at the age of 32.