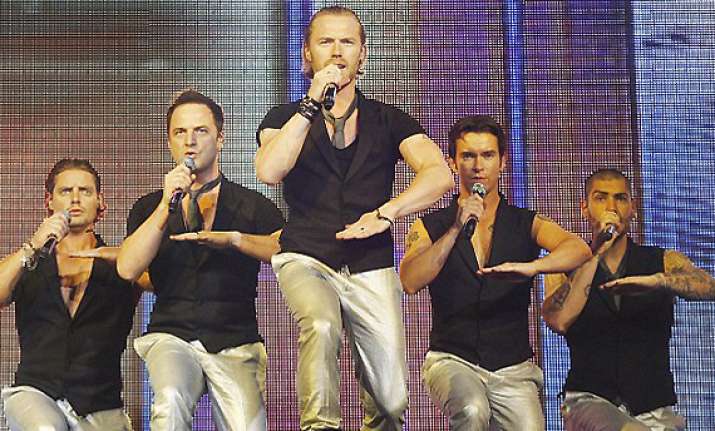 London: Boyzone is here! The disbanded Irish band Boyzone, has decided to give a special performance to mark 20 years of their formation.
The band, which comprises Keith Duffy, 39, Mikey Graham, 41, Ronan Keating, 36 and Shane Lynch, 37, will perform some of its greatest hits for an hour-long documentary on channel ITV, reports dailystar.co.uk.
The band members will also talk about their rise to fame and how they coped with fellow band member Stephen Gately's death.
The show will be telecast in December.
The band rose to fame with their tracks like "Words", "I love the way you love me" and "Better".