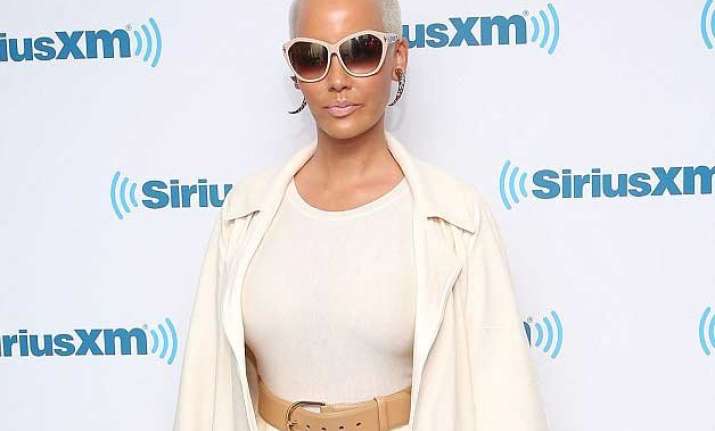 Los Angeles: Actress Amber Rose has slammed rapper Tyga, who is currently rumoured to be dating reality TV star Kylie Jenner, saying that he should be "ashamed of himself" for dating a 17-year-old girl.
"(Kylie's) a baby, she needs to go to bed at 7 o'clock and relax," Rose said on a radio channel, reports dailymail.co.uk.
"That's ridiculous. (Tyga) should be ashamed of himself. That's how I feel. For sure. He has a beautiful woman and a baby and left that for a 16-year-old who just turned 17," she added.
The 31-year-old shares a good friendship with Tyga's former girlfriend Blac Chyna, who is also the mother of his two-year-old son, King.
Rose herself has had a roller-coaster relationship with her estanged husband Wiz Khalifa, whom she married in July 2013. She filed for divorce from the rapper in September last year.
The split was acrimonious with accusations that she caught him in bed with two sisters and the pair have been publicly feuding ever since.