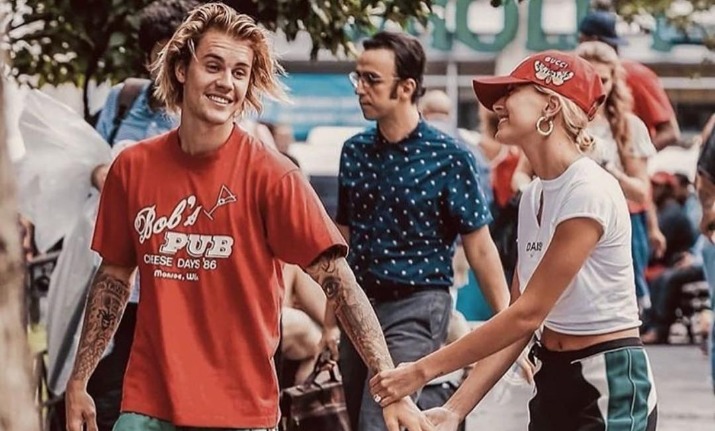 Congratulations for all of you who have been waiting for an official confirmation of wedding from either of Justin Bieber of Hailey Baldwin's side. Because, he just did it! The Canadian singer had secretly exchanged wedding vows with fiancée Hailey Baldwin in September. The pictures of the couple at a New York courthouse went viral and sparked wedding rumours. However, there was no official confirmation from the couple. In fact, Hailey Baldwin denied the rumours by tweeting on her social media handle.
However, not it seems like the couple is in no mood to hide their marriage. Putting all the rumours to rest, Justin Bieber shared a mushy picture with 'wife' Hailey Baldwin and wrote, 'my wife is awesome'. This sent the entire social media into a tizzy.
Also, Hailey Baldwin has just patented her name as Hailey Bieber for her clothing line. It's a moment to rejoice as Justin and Hailey are officially husband and wife.
Also, Justin Bieber has announced a sabbatical from music lately. He revealed that he's taking a break from music for self-discovery. Supporting her husband's decision, Hailey told Hollywood Life, "Hailey completely supports Justin's desire to take a break from music and is actually very happy about that decision. Hailey realises Justin has been under a ton of pressure for most of his life and thinks it will be really good for him to slow down for a while. She sees how hard Justin has been working for years now and is relieved he recognizes when it's time to pump the brakes."