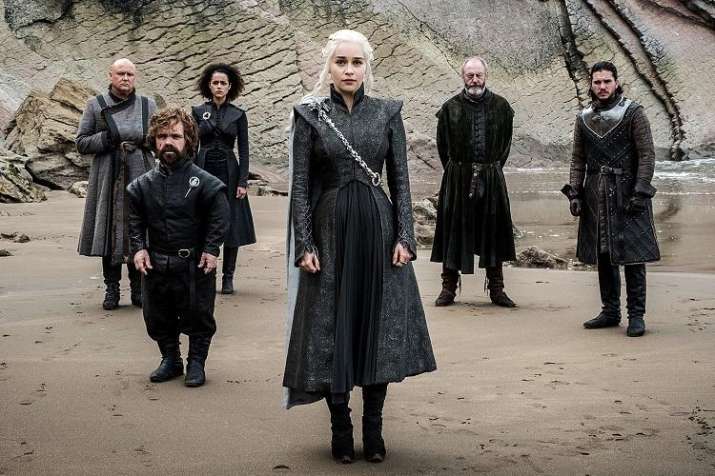 One of the most anticipated shows of the year Game of Thrones has come to an end. The final episode titled The Dragon and the Wolf was released on August 27 and fans were eagerly excited to witness the grand episode. The excitement was visible on social media. After GoT fans watched the finale episode, they started discussing about season 8 on social media which reportedly will come in 2019.
I have a lot of thoughts about the #GameOfThronesFinale. I liked some of it & hated other bits. I'm gonna go sit in @PracticalFolks chat.

— Caitlin 📚 (@goingpostale) August 28, 2017
Weapons of mass destruction. Melting glaciers. A White dragon. #TheWall #GameOfThronesFinale

— Susan👼 (@detectivelily) August 28, 2017
A character is not dead until you actually see them die #GameOfThronesFinale

— Kleign Evangelista (@klgnevnglsta) August 28, 2017
With all the leaks and hacks that happened. GoT season 7 is over. Cant wait for season 8. #GameOfThronesFinale

— Paolo Manalili (@okcinoloaP) August 28, 2017
Game of Thrones enjoys huge fan following and with twists and turns even the makers managed to hold the audiences. This is known to all that the all the previous finales of the show were amazing. Thus, expectations were high from this episode. Does this episode live up to the expectations of viewers? Well let's have a look.
#GameOfThrones i was confused, baffled,upset,confused again,relieved,worried,baffled,befuddled,worried,upset,excited,c #GameOfThronesFinale

— lynn (@lynnblack71) August 28, 2017
It was earlier confirmed from the official website that the episode will be of 79 minutes and 43 seconds long. This season was a roller coaster ride for the makers as some of the episodes were leaked online.  But, the craze that people had for the TV series refused to die and now people are waiting for the next season with bated breath.
Based on the novel of George R.R. Martin, the show made its debut in 2010 and created history by winning 38 Emmy Awards. The seventh season kick-started from July 16.
For more entertainment news and updates, follow our Facebook page