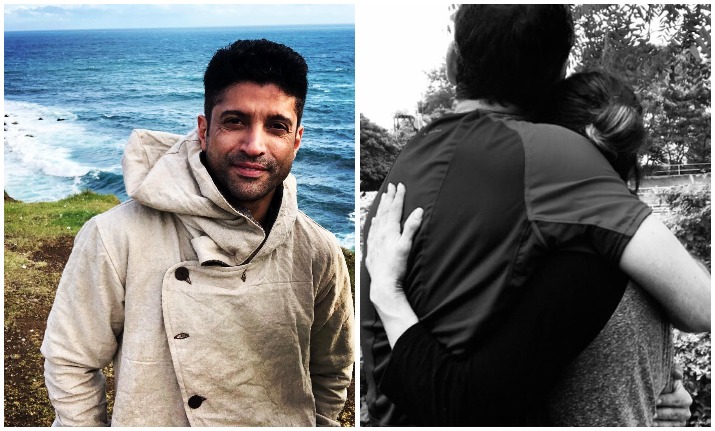 Farhan Akhtar announced separation from his wife Adhuna Bhabhani in 2016, ending his 16 years of marriage. It came out to be one of the most shocking divorces Bollywood has seen. After the divorce, Adhuna has found love in her new boyfriend Nicole Morea, who is Dino Morea's brother. On Wednesday, the stylist took to her social media to share a romantic picture with her newfound love. In the picture, the lovebirds are seen loving.
Sharing the picture, she wrote, "#hugging has been proven to have health benefits. One study has shown that hugs increase levels of oxytocin and reduce blood pressure. Based on significant research indicating that a 20-second-or-longer hug releases oxytocin. Leo Buscaglia encourages people to hug for 21 days consecutively and to have each day a hug that lasts for a minimum of 21 seconds. He recommends "getting lost in the hug", encouraging people to slow down and "use the power of the hug to be fully present in the moment". #wikipedia Quote below image:Virginia Satir @angry_indian_goddess @art.of.extreme."
Farhan Akhtar's sister and filmmaker Zoya Akhtar liked the picture.
Adhuna Bhabani and Farhan Akhtar dated for a couple of years before tying the knot in 2000. However, despite the divorce, they've been maintaining a cordial relationship with each other. They are frequently seen liking each other's social media posts.
Adhuna announced her love for Nicole in a heart-warming post on social media in April last year. Ever since then, she's been flying off to Goa with her boyfriend regularly. The pictures of their beach vacation are there on the social media. And going by Farhan's frequent likes on her pictures, it seem that her ex-husband is okay that she has found a new beginning in Nicole.