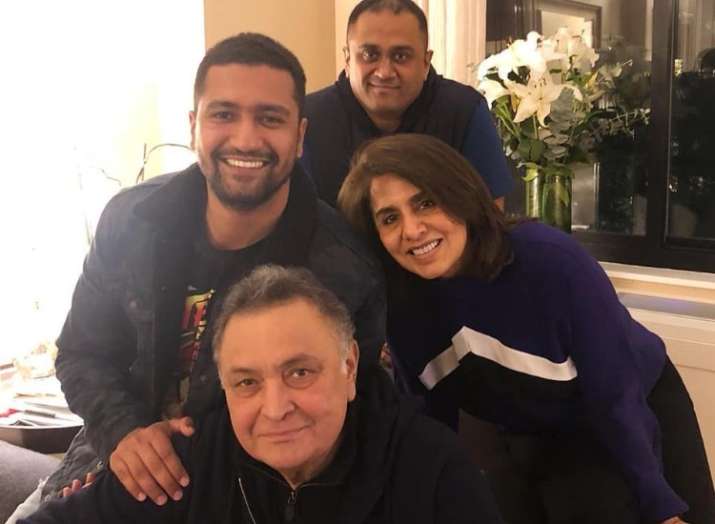 Offlate Deepika Padukone has been in the news for paying a visit to her ex-boyfriend Ranbir Kapoor's parents in the U.S. Since, Rishi Kapoor is residing in the States as he isn't keeping well we often see some or the other Bollywood celeb paying a visit to the veteran actor. Rishi Kapoor is undergoing cancer treatment in New Year and most of the B-town celebs are concerened about the actor's well being. Neetu Kapoor gifted a bracelet to son's ex-girlfriend Deepika Padukone and wished her love and warmth.
After Deepika Padukone, 'Uri: The Surgical Strike' actor, Vicky Kaushal paid a visit to Rishi Kapoor. Vicky Kaushal had been in the U.S. to celebrate his birthday with his friends. Also, since Vicky has been busy shooting for 'Sardar Udham Singh' which is set to release in 2020. Vicky Kaushal has taken a short break from his work and came to check up on Rishi Kapoor. The picture went viral and everyone is smiling a little wider. 
See photo of Vicky Kaushal along with Rishi Kapoor and Neetu Kapoor.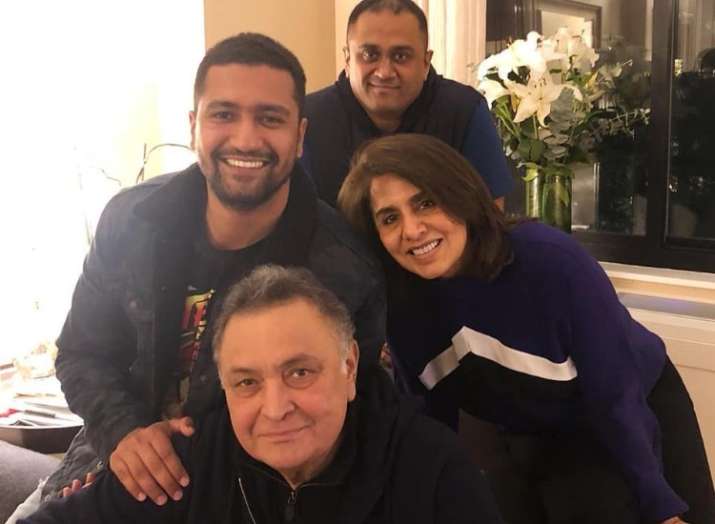 To remind you all, Vicky Kaushal has done a movie 'Sanju' with Rishi Kapoor and Neetu Kapoor's son Ranbir Kapoor. The movie was an instant hit. Besides this, he has also done 'Raazi' with Ranbir Kapoor's girlfriend Alia Bhatt. Vicky Kaushal is known for his dedication and the kind of recognition he has gained over a very short period of time in the industry. 
See Vicky Kaushal's look in 'Sardar Udham Singh.'