Follow us on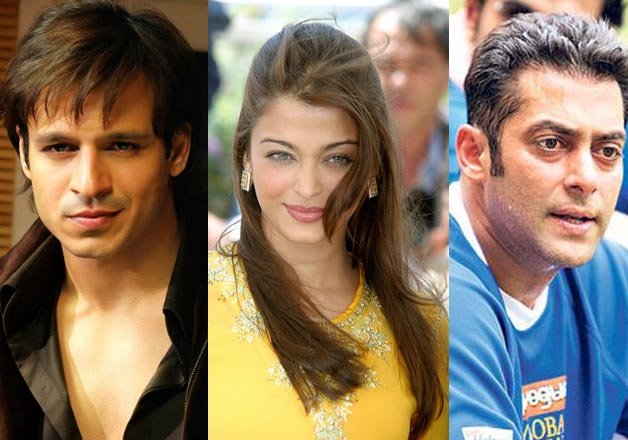 New Delhi: Actor Vivek Oberoi is known less for his films and philanthropic acts and more for being the third wheel in the Salman Khan and Aishwarya Rai love story. Vivek saw a very promising start to his career in Bollywood. His debut movie 'Company'  (2002) earned him a Filmfare Award and 'Saathiya', which released the same year, confirmed that he was a superstar in the making.
But, he is also the actor whose star status was snatched away as soon as it was bestowed upon him. So what was the reason that Vivek Oberoi rarely bags movies and, if he does, remains a sidekick? The actor who gave powerful performances at the start of his career seems to have faded away.
The reason would undoubtedly be his row with actor Salman Khan.
It all started on 31st March 2003 when Vivek Oberoi called a press conference claiming that Salman Khan had threatened him. Those days were full of turmoil in Salman and Aishwarya's lives. As both of them hit a rough patch and Aishwarya was kind of fed up with her obsessive beau Salman, she saw comfort in Vivek.
Though Aishwarya Rai never made it public that she and Vivek were in a relationship, she attended ceremonies and events with him. Salman Khan was in a bad state then, owing to his hit and run case and his break-up with Aishwarya.
All Vivek wanted was to be there for his 'good friend' at a time when she was facing an emotional crisis. To do so, Vivek called a press conference in a hotel room and asserted that he had been receiving life threatening calls from Salman.
This press conference proved to be the doom of Vivek. Ironically, the actress for whom he took a stand later said that she was not involved in it. Aishwarya started avoiding him and did not appreciate the way he conducted himself in public.
So Vivek's brave act blew up in his face. In a talk show with director-choreographer Farah Khan, Vivek admitted that the press conference affected his career. He indirectly blamed Aishwarya for instigating him to do it and later washing her hands off the matter. He also said that Salman's brother Sohail Khan, who was once his best friend, never forgave him for that and he regrets it the most. Later, Vivek apologised to Salman, both publicly and privately for years but Salman did not budge.
Following the incident, Vivek saw a boycott from the industry and was regarded as the biggest fool to say something against Salman. People refrained from signing him for their movies and what could have been a shining career saw darkness. Producer Aditya Chopra had once exclaimed, 'Vivek, you have in you to become Shah Rukh Khan. However, you can't be because today "already" you think that you are Shah Rukh Khan!'
Twelve years after this incident, Vivek is still paying the price for it. The other actors who started this domino effect, Aishwarya and Salman, are doing quite well with their lives. Alas, Vivek who got stuck in between all of it became just another actor in Bollywood.