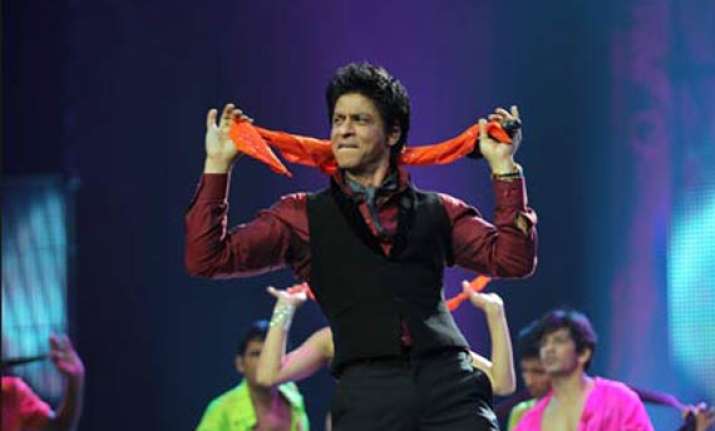 Dubai, Aug 2 :  Bollywood superstar  Shahrukh Khan will perform in Dubai during the five day Eid event. The event will feature performers from all over the world.

Along with SRK, Priyanka Chopra, Kareena Kapoor and Arjun Rampal will be in the city for a special event, and they'll be rocking with rapper 50 Cent, popular Lebanese singer Nancy Ajram as well as lots of other top performers from across the world.
 
Eid in Dubai is  thus going to a starry Bollywood affair.
The event, part of the Shoppiesta consumer fair, will be held across five days at Meydan beginning August 31.
Shoppiesta will also have top lifestyle exhibitors, adventure sports and 32 food stalls with cuisine from various different countries.
Entry tickets to Shoppiesta will be Dhs5, tickets to the concerts featuing the stars will be sold separately.    

The topline entertainment will kick off with an Arabic night on August 31 featuring Nancy Ajram and Melheim Zein, September 1 will see Filipino pop groups South Border and Mocha Girls, Persian Night on September 2 will see Googoosh in action, and musical stars Shankar Mahadevan and Hariharan will perform on September 3.

On September 4, the Bollywood superstar brigade will descend on the city.
 
SRK, Kareena and Priyanka and Arjun (the stars of 'Ra.One') will perform with a massive group as part of the We R One concert, and 50 Cent will join the party.