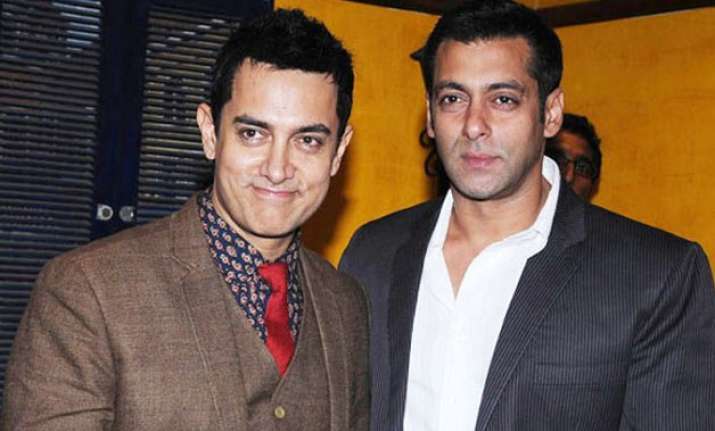 New Delhi: Remember the time when the Aamir Khan and Salman Khan starrer 'Andaz Apna Apna' hit theatres in 1994? That was when Aamir and Salman's friendship blossomed.
Salman Khan and Aamir Khan have been known as the best of friends in B-town but it seems things are taking a nasty turn between the two superstars of Bollywood.
Reportedly, Aamir and Salman ended up indulging in a tiff at a recent party after Aamir turned a bit judgemental about the latter's career.
According to media reports, Aamir had hosted a party at his Bandra house, where B-town's who's who were invited including his best friend Salman Khan.
While host Aamir was spotted praising Salman Khan for his performance in Bajrangi Bhaijaan, he soon changed track and reportedly told Salman that he had made some really bad decisions in the past.
According to media reports, Aamir also took a dig at Salman over his lack of maturity and said that had he shown this kind of maturity at an early stage in his career, he would have had a lot of proud titles to look back upon. While Aamir continued to point out Salman's loop holes, it is reported that the latter got irked by Aamir's behaviour and gave him a tough reply.
Reportedly, Salman told Aamir that he may not be as hardworking but at least he gives credit to others, thereby taking a jibe at the 'PK' star, who has had ugly showdowns with his directors/writers in the past.
If media reports are to be believed, the 'Bajrangi Bhaijaan' star was also spotted yelling at Aamir and calling him 'fake', as he made his way out of the party.
While the incident has left everyone in B-town quite dumbstruck, we wonder if the relationship between Salman and Aamir can recover after this.