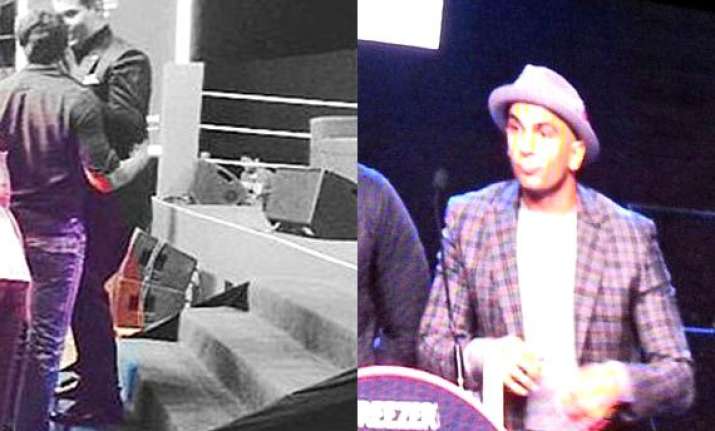 New Delhi: Ranveer Singh, who will be seen getting roasted on the show along with Arjun Kapoor at AIB Knockout, reportedly smooched one of the roasters, filmmaker Karan Johar on stage.
Apparently, it was not scripted and Ranveer's impromptu act took KJo and the audiences by surprise, including Singh's rumoured girlfriend Deepika Padukone, who was seated in the front row with Sonakshi Sinha. Later everyone laughed at it and Johar too took it very sportingly.
Rajeev Masand and Raghu Ram too have taken potshots at Ranveer and Arjun.
Also read:  Ranveer Singh finally admits love for Deepika Padukone
When asked Karan was this smooch planned, the filmmaker said that he had no idea about it and they had not discussed it backstage.
AIB Knockout is India's first comedy pod cast, where the makers do skits on YouTube and organize stand up comedy shows.
The money collected from the show, which is conceptualised by Gursimran Khamba and Tanmay Bhat, goes to charity.