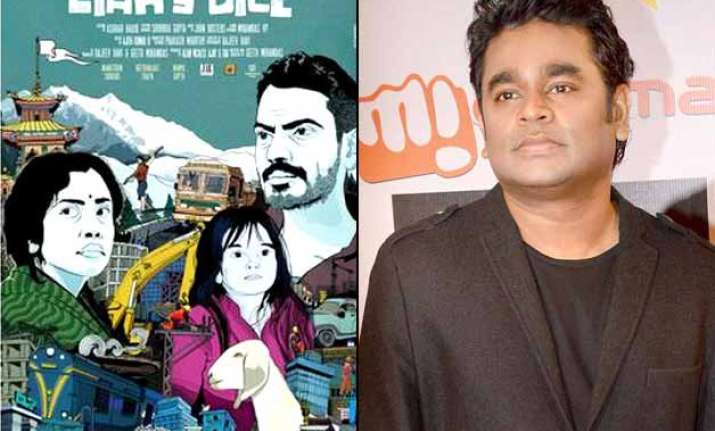 Los Angeles: India will be a no-show at the 87th Academy Awards as none of its probable contenders, including Oscar winner A.R. Rahman, have made it to the final nomination list, which was announced here Thursday.
The Academy of Motion Pictures Arts and Sciences revealed the final nominations across all 24 categories at an event here.
Four of Rahman's compositions -- three from "Million Dollar Arm" and one from "The Hundred-Foot Journey", stood a chance to be nominated for an Oscar in the Original Song category.
Rahman, who had earlier made India proud with his twin Oscar win for "Slumdog Millionaire", was also in the longlist of 114 scores in contention for a nomination in the Original Score category this time, with three mentions for "Million Dollar Arm", "The Hundred-Foot Journey" and Indian film "Kochadaiiyaan". But he's not part of the shortlist.
Besides him, even Sonu Nigam and Bickram Ghosh were part of the Original Score category's longlist, for their compositions in "Jal", which also missed a possible nomination in the Best Picture category.
"Jal", along with other Indian films, including "Dhag", "Kapus Kondyachi Goshta", "Kochadaiiyaan", "Minugurulu" and "Youngistaan", were part of a 'Reminder List of Productions Eligible for the 87th Academy Awards' in the Best Picture section. There were a total of 323 movies eligible for the category, and out of that, only eight films are part of the final nominations.
India had already lost hope of a nomination in the Foreign Language Film category as its official entry "Liar's Dice" had failed to make a cut even to the longlist of nine out of the 83 films that had qualified for the category.
The Foreign Language Film nomination list has now been winnowed down to five, which include "Ida" (Poland), "Leviathan" (Russia), "Tangerines" (Estonia), "Timbuktu" (Mauritania) and "Wild Tales" (Argentina).