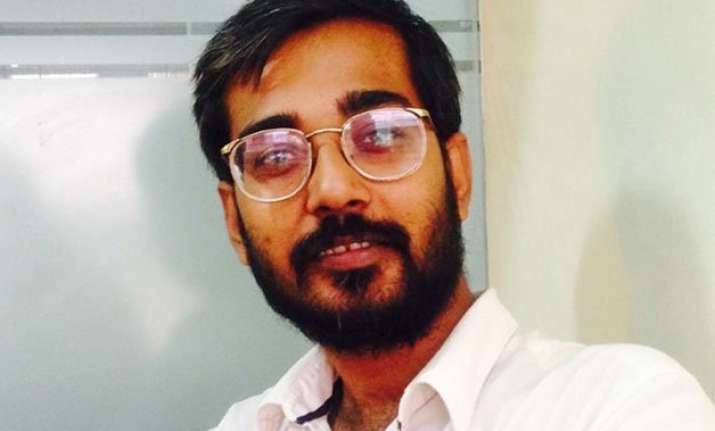 Chennai: Debut director Sanjay Gupta, who made "Q", says he doesn't appreciate the idea of filmmakers and their films being categorised as independent and mainstream.

"I think films have to be viewed the way they're made. I don't see the need to give them the indie or mainstream tag. Some films have songs and fights because there's room for it.

"My film doesn't require all that so I didn't include it," Gupta, who was awarded the Gollapudi Srinivas Award -- a national-level private award given to a first-time director in Indian cinema every year -- here for his debut film "Q" on Wednesday, told IANS in an interview.

He believes the term 'independent' is usually misinterpreted by most people.

"There's a misconception that independent cinema means poor films. By poor, I'm referring to the kind of films made on a very low budget without the backing of any studio. But when these films are picked up for distribution by a studio, nobody calls it an independent film anymore," he said.

"Hence, I don't like films to be categorised. If a film is made without songs and other commercial elements, why not just accept the way it has been made," he asked.

Gupta's "Q" is about an eight-year old girl who gets sold for Rs.8,000 and is brought to Mumbai, where she's adopted by a new family.

"The film is about the psyche of children. How do children from diverse growing up environments cope when they're made to live under the same roof? It's about the relationship between such children," said Gupta.

He added that the single letter title stands for questions.

"I'm sure people will need to find answers to many questions they will have after watching my film. I thought 'Q' was the most apt title. It will easily get registered in the audience's mind," he said.

It took six years for Gupta to find a producer for his film, which he wrapped up in six months.

"Almost every production house's door I knocked on, turned down my film. It was then that I realised that nobody was willing to bet on a newcomer. So I decided to put together my team first, and then approach a producer," he said.

The idea clicked. Gupta put together a passionate team, including Naseeruddin Shah's daughter Heeba, who plays one of the leading roles in the film.

"Heeba has many years of theatre experience. I narrated just five lines, and she agreed to do it," he said.

The film had already fetched him many laurels. It won the best film Paris International Film Festival, best director at Jagran Mumbai Film Festival and best actress for Heeba at Delhi International Film Festival.

"Q" was also screened at the Ladakh International Film Festival.

Gupta believes awards are an impetus to continue doing good work.

"This film is very close to my heart. So when it gets recognised with an award, I feel motivated. It encourages me to continue doing my good work. Despite the initial struggle, I'm delighted that I've come so far with my debut film," he said.

As he awaits for the theatrical release of "Q", Gupta says he wants to try his hands at an intense sports film, much on the lines of "Mary Kom".