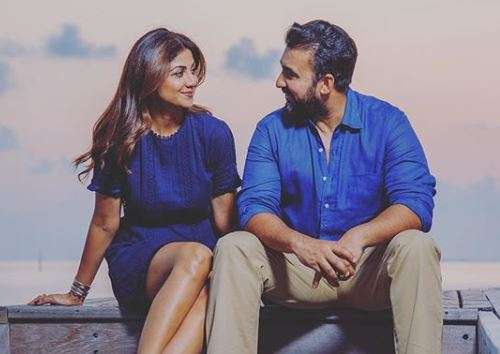 Anurag Basu is a prankster and now Shilpa Shetty is aware of this 'deadly' side of the filmmaker. Recently, on the sets of Super Dancer 3, where the duo are co-judges, Life In A...Metro filmmaker gave Shilpa's mother a panic attack after breaking the news of the actress' divorce.
Actually, Basu managed to catch hold of Shilpa's phone after which she texted her mother that she had decided to divorce Raj after a huge fight. Obviously, Shilpa was unaware of this mischief, however, their another co-judge Geeta Kapur informed the actress about the prank.
Shilpa then took away the phone and called her mother to clarify about it. "No need to panic Maa. Everything is fine. Anurag dada sent that message from my phone. Don't ever believe if you get any messages that I am pregnant or separating till I myself come and tell you", Shilpa told her mom, as reported by Pinkvilla. Reportedly, Shilpa called Basu a crackpot but everyone had a good laugh by then. 
On a related note, Shilpa might not be doing films but she is active in various other fields. She is not just judging a reality show but also busy promoting fitness and health through various sites. The actress is a fitness freak. She is quite conscious of her health and diet. These are the two things which she cannot mess up with.