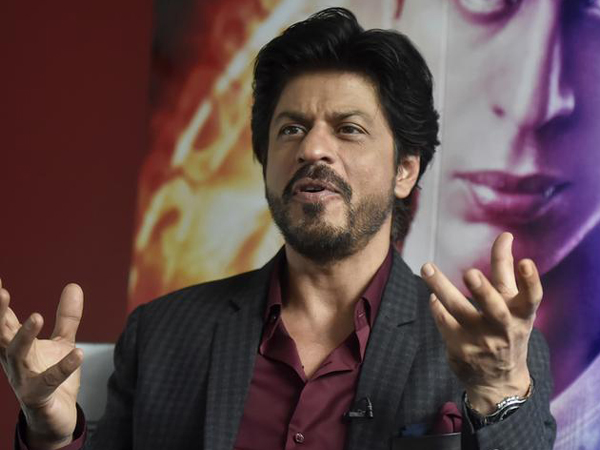 Shah Rukh Khan was in New Delhi to attend the ongoing ET Global Business Summit 2018. The actor took the centre stage on the second day of the business event. As expected from a witty actor like Shah Rukh Khan, the speech on Future of Cinema- The Digital Way was no short of humour and wit.
His humorous opening remarks covered everything - from his father leaving no inheritance behind to the ever-going debate on his sexuality to dropping his 'superstar' tag for a 'legend'.
The 'Raees' actor talked about the importance of storytelling, big data, and digitisation in the modern world. The actor, who is synonymous to sharp wit and incandescent humour engaged his audience and said "taqat, saari daulat, saari film industry par hukumat - bas itna sa khwab hai".
Khan went as far as to say that humans, or homosapiens, have been able to dominate over every other species is because we tend to gossip.
He said, "We realise the importance of spreading the ideas, organising themselves around those ideas and we have been doing it for years now and we do it through storytelling".
.@iamsrk begins his speech at #ETGBS | #LIVE Updates: https://t.co/38xNIy0IgS #NewEconomyNewRules https://t.co/5NWkZmTgAk

— EconomicTimes (@EconomicTimes) February 24, 2018
He termed the communication as an "evolutionary revolution".
On the previous eve, Khan attended a session by Prime Minister Narendra Modi. The evening saw Uber CEO Dara Khosrowshahi, McKinsey head Dominic Barton, Netflix CEO Reed Hastings, Rahul Bajaj, ArcelorMittal boss LN Mittal, and Donald Trump Jr among other notable guests.
Uber CEO Dara Khosrowshahi shared a picture with Shah Rukh Khan with an equally witty caption. The King Khan also dropped a reply to his video which went viral on internet.
This is the part where the the fancy CEO tries to look cool by posing with Bollywood superstar @iamsrk, the King Khan himself. Note to self: gotta work on my haircut ... pic.twitter.com/K8eliu0aa9

— dara khosrowshahi (@dkhos) February 23, 2018
(With ANI Inputs)