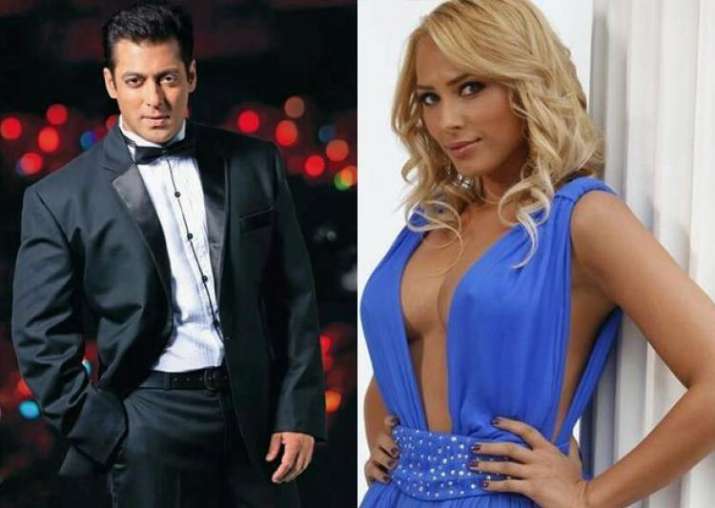 Bollywood superstar Salman Khan's rumoured girlfriend Iulia Vantur has finally cleared the air about their speculated breakup.
During a recent interview, the Romanian beauty stated that she hasn't parted ways with anyone during her stay in India.
Apparently, there have been rumours that Salman has called off his relationship with Iulia lately owing to several other differences between them including cultural and emotional.
Besides, it was also reported that Khan has been miffed with Iulia for having terms with her former love interest, Salman chose to call it quit.
However, Iulia has vehemently denied the reports.
On the other hand, while talking to an entertainment portal, Vantur also clarified that forget break-up, she hasn't tied the knot secretly as well.
Her response came in wake of the reports of her being secretly married to Salman Khan a couple of months ago.
"I have been married, and I have left my previous husband in the past. But when I was in India, neither did I marry, nor did I part ways with anyone. God forbid!", Iulia stated.
Interestingly, Salman Khan and Iulia have been said to be dating each other for a while now. Though, the couple has never accepted their relationship in public, Iulia is often spotted hanging out at Salman's residence along with his family.
Iulia has recently left India for her native place owing to visa issues. While talking to the daily earlier, Iulia also spoke about her experience of staying in India, and said that it was a different.
"I started to sing in Hindi, and took singing lessons. I worked hard for many years and it bothers me that only my private life has been discussed. The last time I stayed in India for five-six months, it indicated a lot of things that I do not want to address. But the Indian mentality is really different, the culture, the people. Everything is different. You do not have as much privacy, because you stay with many people in one house. I also did not realise that I had to dress a certain way on the streets. Now, I understand that my clothing was too low cut", Iulia was quoted as saying.
We wonder if she will be coming back to India anytime soon.