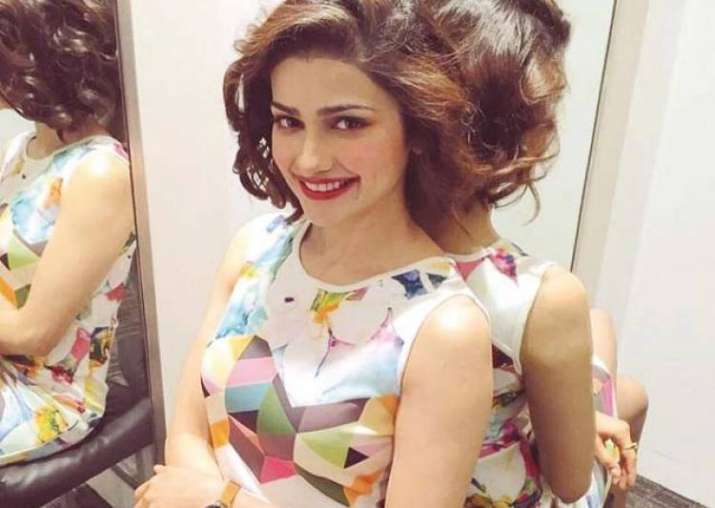 Actress Prachi Desai hurt herself while shooting for a scene in her upcoming film "Kosha". She says after wrapping up she felt her bruises were "completely worth it". A scene required Prachi to show anger and punch a wooden plank.  "Initially, the actress used boxing hand wraps, but was not satisfied with it. She decided to go without the hand wraps... After a two-minute long sequence, and when the director said 'cut' everyone realised that Prachi has bruised herself and was bleeding," said a source from the set. 
Talking about the incident that happened last week, Prachi said in a statement: "At times, one gets completely involved in the character and though it was painful, it was completely worth it."
Director Amman Advaita said: "We would retain the actual scene with her bleeding as she has rigorously kicked and punched for this sequence."
"Kosha" is being described as a 'dark urban fairy tale', with the story revolving around a girl who is a band member and struggles with substance abuse. It is produced by late Raj Kanwar's son Abhay.
Meanwhile, in a recent interview Prachi Desai said hows that are progressive in outlook are the need of the hour on Indian television, says actress Prachi Desai, who feels the content on the far-reaching medium is in a dismal state of affairs.
Prachi moved into the film world after successfully establishing her name with a lead role as Bani in the once-popular daily soap Kasamh Se, which dealt with the trials and tribulations of three sisters.
With no immediate plans to return to the small screen medium for a fiction show, Prachi said "Honestly, (Indian) television right now makes me really sad. It is a huge sign of worry. Looking at where the country is going and the things that are happening around us, we should open our eyes and give content to the people accordingly. I am not saying that the medium is a social service, but TV impacts so many people on so many different levels, in a huge way,"
For more entertainment updates, follow our Facebook page