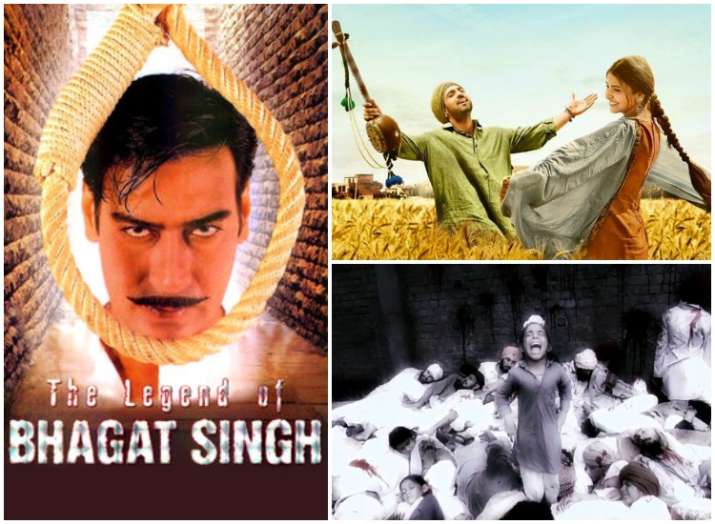 Amritsar, a city which is known for holy Golden temple, is also a place which reiterates us the killing of over 1000 peaceful protestors in one of its park famously called Jallianwala Bagh. Today, on April 13, India marks the centenary of the Jallianwala Bagh massacre which recalls the killing over 1000 people including unarmed men, women, and children after Brigadier General Reginald Dyer had opened fire on them on 13th April 1919.
The gloomy historical walls of Jallianwala Bagh till date leave every visitor disheartened and crestfallen. Those bullet marks on the park's walls is a reminder of the slavery of the British and throw some light on the myth that British rule was benevolent.
Many artists have penned down their feeling in forms of books, novels, documentaries, and films to express the grief of the people or the aftermath of the massacre. The craft of filmmakers and renowned authors on such issues hold relevance as it reaches masses. As India marks its 100 years, we bring you five important Hindi language films which highlight Jallianwala Bagh massacre. Read on to find out!
Jallian Wala Bagh
Released in 1977, Jallian Wala Bagh is a film that is directed by Balraj Tah. The film stars A-listed actors like Vinod Khanna, Parikshat Sahni, Shabana Azmi, Sampooran Singh Gulzar, and Deepti Naval.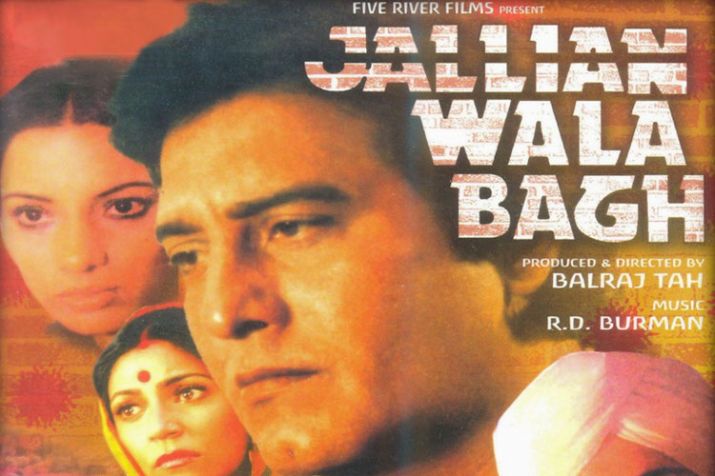 Gandhi
Directed by Richard Attenborough, Gandhi is a historical drama released in the year 1982. The film which won many awards including Academy Award for Best Picture portrays an accurate description of the massacre and subsequent inquiry by the Montague commission.
The Legend of Bhagat Singh
This film stars actors like Ajay Devgn, Sushant Singh, D Santosh and Akhilendra Mishra in lead roles. Directed by Rajkumar Santoshi, the film was out in 2002. The film chronicles revolutionary Bhagat Singh's life where he witnesses the Jallianwala Bagh Massacre and takes a vow to free India from the British rule.
Rang De Basanti
Directed by Rakeysh Omprakash Mehra, Rang De Basanti ensembles a star cast of Aamir Khan, Siddharth Narayan, Sharman Joshi, Kunal Kapoor and Atul Kulkarni. Not the whole film but a part of the film depicts the Jallianwala Bagh Massacre in black and white sequence. Released in 2006, this film gained immense popularity among youngsters.
Midnight's Children
Deepa Mehta who is best known for her Elements Trilogy -Fire, Earth, and Water, directed Midnight's Children which released in 2012. The film is an official adaptation of Salman Rushdie's 1981 novel of the same name. Starring Ronit Roy, Shabana Azmi, Anupam Kher, Soha Ali Khan, and Rahul Bose to name a few, the movie portrays few scenes of the massacre.
Phillauri
A film produced by actress Anushka Sharam, Phillauri stars Anushka Sharma, Diljit Dosanjh, Suraj Sharma, and Mehreen Pirzada. Released in 2017, Phillauri portrays the massacre and the stampede, shot at the Jallianwala Bagh memorial.
For all the latest Bollywood updates, check out our Facebook page!