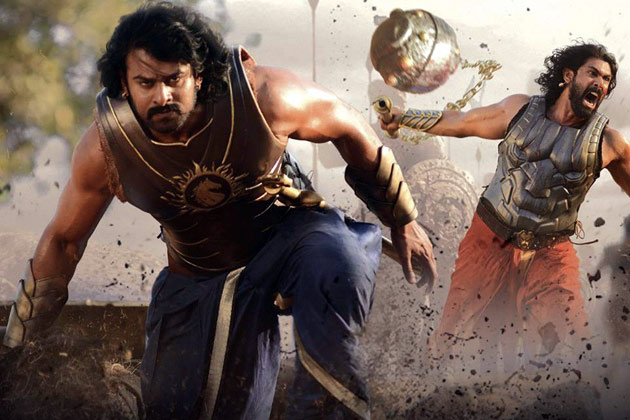 Baahubali 2: The Conclusion is just inches away from entering the massive Rs 1500 crore club worldwide. Meanwhile, there is news from the international border that will surely surprise you to the fullest.
The SS Rajamouli and Prabhas blockbuster combo has got into some glitch. The film has been awarded an adult certificate in Singapore.
Read Also: KRK sings Baahubali 2 praises, apologises to SS Rajamouli
As per reports in DNA, the Singapore censor board has granted Baahubali 2 with an 'NC16' certification. This means that any audience below the age of sixteen wouldn't be allowed to watch the film.
Talking about the same, the censor board chief Pahlaj Nihalani told DNA that they granted Baahubali 2: The Conclusion a UA with virtually no cuts. However, in Singapore, they found Baahubali too violent, he said.
"The war scenes, especially of soldiers being beheaded, were taken to be excessively gruesome by their censor board. In many countries of Asia and Europe, more Bollywood films get 'A' certificate than we do in India", Pahlaj said.
Further he added that our mythology and religious scriptures have a lot of violent images of rakshasas being beheaded and so, our children grow up hearing these tales of violence. 
"Also, in India censorship is about pacifying sentiments rather than doing the right things. If we cut one shot of a beheading we are branded anti-religious. If we shorten the duration of a kiss we are prudes. And if we delete a shot of boy masturbating another boy (in Moonlight) we are branded homophobic", concluded Pahlaj.